NEW ORLEANS, LA - As the second pandemic wave still haunts worldwide, including in The Crescent City, many people have to do self-quarantine to not spread the virus any further if they are infected with covid-19. Some of you may also do quarantine with your family in the surge of hurricane Ida in this town.
Here are some tips for entertaining yourself for those who have to do self-quarantine with or without your family.
You can try to get some coloring pages or even a coloring book and do it during your quarantine. A coloring book by Ellen Macomber about NOLA architecture and local fauna can be your alternative too. You can look at your coloring result or even do it with your kids if they have to do self-quarantine while learning deeper about NOLA.
Read your favorite books or novels, or you can watch your most favorite movies too during your quarantine. Many online bookstores can send your desired books or stories to your home, so you can still shop some books during the quarantine. There are many great TV series or series from online watching applications too for you to enjoy.
Get a virtual tour by watching Museum of WW-II youtube videos. You can have some educational videos on a virtual time that will ease your boredom.
You can watch some cooking tutorials on youtube and follow the steps to make good meals for yourself. The tutorials are usually complete with recipes that you can follow. You might get some creations with fruits too by making some cocktails. Join some cooking classes via Zoom from the New Orleans School of Cooking will never go wrong too.
Listen to your favorite songs and music to boost your good mood and brighten up your days.
Nevertheless, remember to keep updated and alert with the latest news about the hurricane before deciding to do something. Keep strengthening each other with your loved ones amid this situation.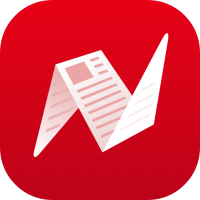 This is original content from NewsBreak's Creator Program. Join today to publish and share your own content.