NEW ORLEANS, LA - Residents of New Orleans and its surrounding area have a long history with hurricanes and tropical storms. Louisiana State Museum captures the impact of hurricanes on the city and the resilience of the people through art exhibitions in The Presbytère.
The Presbytère was built in 1791 for commercial purposes before it became part of the Louisiana State Museum in 1911. Located at Chartres Street, New Orleans, The Presbytère showcases some of the worst disasters in American history and the spirit of the city's residents.
Living with Hurricanes: Katrina & Beyond exhibition combines eyewitness accounts, historical context, and scientific exploration to highlight the effect of Hurricanes Katrina and Rita. Visitors can view artifacts like a Coast Guard helicopter basket and a Charity Hospital banner, as well as a huge animated map that shows the flood progression and the major levee failures.
The interactive exhibits also offer hands-on activities to explore levee engineering, hurricane science, wetland loss, and disaster management. Through this experience, residents living in coastal Louisiana reflect and learn to live more safely with hurricanes.
50th Anniversary of Hurricane Betsy and 10th Anniversary of Katrina and Rita is an exhibition of photographs that show the resilience of Louisiana residents in the face of disasters.
On September 9, 1965, Hurricane Betsy killed 58 people in Louisiana and flooded over 22,000 homes in greater New Orleans. Forty years later, the Category 5 Hurricane Katrine came to the Louisiana-Mississippi border and ended up as the costliest hurricane in U.S. history with 1,8333 people killed. In the same year in 2005, Hurricane Rita hit the Texas-Louisiana border and caused more than 100 deaths due to evacuation.
As New Orleanians are now staying alert due to Hurricane Ida, these exhibitions serve as a reminder that the people of Louisiana are capable to show determination and goodwill toward neighbors even in times of adversity.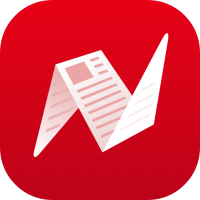 This is original content from NewsBreak's Creator Program. Join today to publish and share your own content.