NEW ORLEANS - NOLA citizens have been worried about the weather forecast telling there will be a hurricane in Louisiana. Hurricane Ida is predicted to reach Louisiana and Mississippi.
For NOLA citizens, you can start to hold the following safety tips to prepare for the bad weather and the flood.
As the first step, you must consider getting the covid-19 vaccine to protect yourself from the virus if you haven't had your vaccine yet. Ensure your whole family has already been given shots of the covid-19 vaccines, so you can focus more on saving yourself if the bad weather happens.
Next, you can start to prepare for a storm by understanding your place of living's topography to check whether your home is safe from flooding or not. After that, you have to make sure your house has flood insurance, so if something terrible happens, you can get it guaranteed for better repair ahead.
Remove your nearby debris from gutters and other garbage in your neighborhood. Keep your pieces of furniture and precious stuff on the highest floor in your house and keep some trash bin inside your home just in case you cannot go out for some time.
Cover your window with some plywood or storm shutters. Make sure to switch off the fuel line but don't disconnect then. You can check your roof and fix the hole asap if you find any.
If you have no mandate for evacuation, you can shelter in your house. You have to keep several foods that can last for days for your family's food supplies. Make sure to get at least three gallons of water, a flashlight and extra batteries, a first aid kit and medications, and some books or board games for entertainment.
Make sure you have your phone fully charged and never let it has a low battery, including other electronics that need to be set. Stay informed and stay alert for the weather update and ensure your children are safe with you. Remember to call 911 for emergency only and cal 311 to report some minor things around you.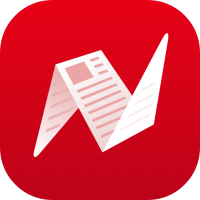 This is original content from NewsBreak's Creator Program. Join today to publish and share your own content.