BATON ROUGE, LA - LSU Museum of Art will hold a Virtual Artist Talk with Madelyn Sneed-Grays on Monday, September 13, 2021. Sneed-Grays is a representational oil painter whose work can be seen in Collection Spotlight: Recent Acquisitions by Black Artists until September 26.
The one-hour virtual talk will be hosted by Curatorial Fellow Clarke Brown from LSU MOA and Curator Courtney Taylor. Although the event is free, online pre-registration is needed on the Eventbrite website. The virtual talk will use zoom as its platform and the invitation will be sent through email on the day of the program.
Sneed-Grays' creation, Two Strikes, reflects what it means to be born as a black woman. She found it hard to see herself in artistic space, as over 80% of artists in 18 U.S. major museums are white male, while only 2% of the art market is made up of women.
Born in Dallas, Tx and graduated from the University of North Texas in 2014, Sneed-Grays focuses her works on addressing racial inferiority, cultural diversity, and cuisine. She hopes to bring awareness to injustice happening to the black community and to encourage the exploration of different cultures through her art.
Sneed-Grays also received the Honorable Mention Award at the 3rd Annual National Juried Exhibition at the Wausau Museum of Contemporary Art in addition to her work being included in the LSU MOA's permanent collection.
The recent acquisitions of Two Strikes and other arts in LSU MOA's collection were made possible by The Winifred and Kevin P. Reilly Initiative for Underrepresented Artists and the donors to the LSU MOA Annual Exhibition Fund.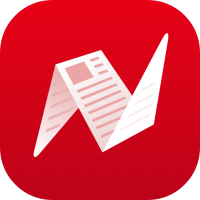 This is original content from NewsBreak's Creator Program. Join today to publish and share your own content.