BATON ROUGE, LA - The all-you-can-eat buffet menu still becomes one of many people's favorites for any gathering. Here are some all-you-can-eat or buffet menu spots in Baton Rouge for you to consider.
1. Taste and See Sushi Hibachi - Baton Rouge
For the first spot, you can visit the hibachi bar located at 3260 Highland Rd, Baton Rouge, LA 70802. This place serves you some Japanese and Chinese cuisines on a buffet and hibachi grill.
Their all-you-can-eat is recommended since they give you many choices of Asian menu here. Established in 2019 by Shirley H, who has been in the restaurant industry for over 10 years, she will provide you with many sushi choices that become a hero dish here.
You can choose what to eat and take it as you desire with limited time here. The place is spacious and suitable for group meetings.
The Thai restaurant is located at 5958 Florida Blvd Baton Rouge, LA. It was established in 2000 by Mattana, who was born in Thailand, and he wants to make a spot for having Thai meals in Baton Rouge.
Their all-you-can-eat Thai menu is rarely found in other places with their authentic recipes. Tom yum and Basil fried rice are one of their favorite menus.
Thai pepper has no updated social media account, but you can check their information from Yelp here.
You can visit Susi Masa for the last alternative, located at 5837 Essen Ln Baton Rouge, LA.
They serve you up to 225 sushi rolls and other Japanese menus like Kani salad, tuna tataki, Masa roll, and more. They are also available for an all-you-can-eat buffet menu on certain days. You can check their social media account or the website for further information.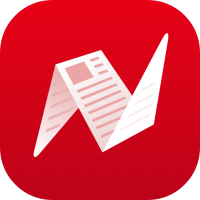 This is original content from NewsBreak's Creator Program. Join today to publish and share your own content.