NEW ORLEANS, LA - While New Orleans is most well-known for its Creole and Cajun dishes, there are plenty of Chinese restaurants that serve delicious dumplings and fried rice as well. Here is a list of restaurants in New Orleans to satisfy your craving for Chinese foods.
3048 St Claude Ave New Orleans, LA 70117 - (504) 304-6030
Established in 2014, Red's Chinese has just reopened recently. Their menu comes in bigger portions to share with family and friends. Some of their popular offerings are Kung Pao Pastrami, General's Chicken, Hawaiian Fried Rice, and Craw Rangoons. Takeout can be ordered online from their website through D'Livery NOLA.
1820 Dickory Ave New Orleans, LA 70123 - (504) 729-6968
Hong Kong Kitchen offers Chinese takeout in Hunan, Szechuan, and Cantonese style. Its lunch specials, such as Chow Mein, Sesame Chicken, and Orange Chicken are served with Pork Fried Rice or White Rice. One of their Chef's Specialties, Seafood Delight, is a combination of lobster, crabmeat, shrimp, and scallop sauteed in the homemade signature sauce.
5236 Tchoupitoulas St New Orleans, LA 70115 - (504) 605-3340
Luvi Restaurant was awarded as a Semi-Finalist by James Beard Foundation in 2020. While Luvi gains its fame in New Orleans through Japanese cuisine, the restaurant also serves various Chinese foods such as Cold Five Scented Edamame, Shanghai Spring Rolls, and various dumplings and noodles.
3327 S Carrollton Ave New Orleans, LA 70118 - (504) 482-1122
Chinese Kitchen is the trusted destination to sample fresh Chinese cuisine and fortune cookies across the country. Their menu features a wide variety of offerings, from Roast Pork Egg Roll and Chinese Donut to Wonton Soup and Lo Mien.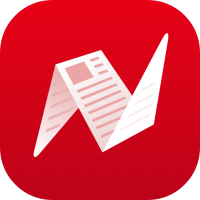 This is original content from NewsBreak's Creator Program. Join today to publish and share your own content.