NEW ORLEANS, LA - On Aug. 19, almost 2,000 freshmen and 100 transfer students attended the 2021 President's Convocation for New Students. The new Tulanians experienced the first official gathering to unite the class during their first week in college.
To begin their journey, the new students received Tulane t-shirts, Mardi Gras beads, second-line umbrellas, and goodie bags with Tulane appliques and pins inside. Decorating second-line umbrellas with memories created over a student's time at Tulane was a tradition started in 2020.
After last year's partially virtual Convocation, the 2021 ceremony was held fully in person. The event starts with performances from The Tulane University Marching Band and Dr. Michael White with the Original Liberty Jazz Band.
President Fitts opened his welcome speech by recognizing that the class has been courageous and resilient in confronting a global pandemic. Fitts was also excited that the students can experience and discover Tulane and New Orleans firsthand, including events like New Orleans Book Festival and Green Wave games.
"They are all the result of living, learning, working and growing side-by-side. Our community is more than our campus and more than our city — it's the magic that happens when we're all here together," Fitts said.
"Anyone can make good things happen — but it takes a combination to make something great, and that is the genius of Tulane's culture. You find it in our research. In our social engagement. In our community service. That's why we have more joint majors than any other school in the country — we've seen what's possible when disciplines collide."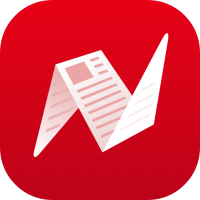 This is original content from NewsBreak's Creator Program. Join today to publish and share your own content.