NEW ORLEANS, LA - New Orleans' flavorful cuisine might come with some negative health consequences. Dr. Robert Hoover, the new section chief of Nephrology and Hypertension at Tulane University, is concerned that 40 percent of the Louisiana population has high blood pressure.
Diet, especially high salt intake, plays a significant role in the city's high rates of chronic kidney disease and high blood pressure. This can be a threatening condition if left unchecked as more than 7 million deaths annually can be associated with hypertension.
"We have the sixth highest rate of hypertension in the country, so it's absolutely critical that we utilize the latest cutting-edge treatments for kidney disease and hypertension in New Orleans," said Dr. Hoover.
One of the challenges to solve this disease is raising awareness about the long-term impacts of uncontrolled high blood pressure and chronic kidney disease. Many cases remain undiagnosed because people do not seek regular treatments.
To offset the effect of salt on blood pressure, Dr. Hoover suggested several things to do such as exercising regularly and eating balanced meals containing fruits, vegetables, and other high potassium foods.
Before joining Tulane School of Medicine in July, Dr. Hoover has been helping patients with hypertension and kidney disease for over 30 years. Now he also focuses on improving the Nephrology section's training and research initiatives to produce more high-quality nephrology and hypertension specialists in New Orleans.
"We want fellows who believe in excellence. We want enthusiasm. We want people to be excited about coming to Tulane and the practice of nephrology," said Dr. Hoover. "We want them to be excited about the opportunities that we have here — and the opportunities that we have to save lives here.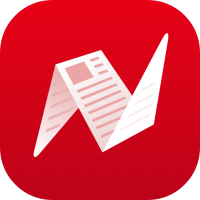 This is original content from NewsBreak's Creator Program. Join today to publish and share your own content.