NEW ORLEANS, LA - New Orleans Chamber presents 21st Century Business Forum with Todd Graves to be held on Sept. 8, 2021, from 11 a.m. - 11.40 a.m. CDT.
The 21st Century Business Forum is a free webinar held every second Wednesday of each month. Hosted by Clay Young, the forum will discuss insights, success experiences, and lessons learned from various entrepreneurs, CEOs, authors, coaches, and thought leaders.
The upcoming show with Todd Graves will be its ninth episode after the latest one featuring Patrick Lencioni on Aug. 11.
Todd Graves, a restaurateur and founder of Raise Cane's Chicken Fingers, is the embodiment of the American entrepreneurial spirit. Through his business, Graves proves that anyone can achieve their dreams with dedication, drive, hard work, and a great concept.
Growing up, everyone told Graves that a chicken finger restaurant would never work. Since the bank refused to give him a loan, Graves took a job as a boilermaker in Louisiana and a fisherman in Alaska to raise his own money. When he returned in 1996, he renovated a building near Louisiana State University and brought his college dream into reality.
The single restaurant near LSU now has expanded to almost 600 restaurants across 32 states in the U.S. and several countries in the Middle East. Raising Cane's annual revenue exceeds $2 Billion, making it the fastest-growing restaurant chain in the country.
Even through challenges like the global pandemic, Raising Cane's responded quickly and efficiently as it was named #1 Fast Casual Restaurant Company with COVID-19 Safety Precautions. Graves' unique concept and determination brought him to be recognized as one of the Top 100 CEOs in the U.S. by Glassdoor.
To hear more about Todd Graves' success stories, register yourself for the webinar at the 21st Century Business Forum website.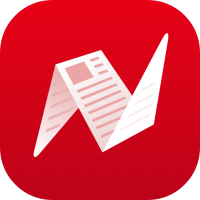 This is original content from NewsBreak's Creator Program. Join today to publish and share your own content.