NEW ORLEANS, LA - District "D" Councilmember Jared Brossett has authored a resolution that requests the reinstatement of federal pandemic unemployment benefits. Brossett introduced the resolution at the Council meeting on Thursday, Aug. 19.
To ease the burden of the COVID-19 pandemic, residents used to receive federal unemployment assistance amounting to $300 per week. However, in June, Governor John Bel Edwards decided to effectively stop the unemployment benefits by the end of July.
Legislative members and business owners believed that the increased benefits caused workers to become dependent and stop looking for jobs. As a last-minute deal, Louisiana's regular unemployment benefits will be increased by $28 per week starting from January 2022.
In his resolution, Councilmember Brossett stated that Louisiana has the second-lowest employment benefit amount in the country at $247 per week. An increase of $28 is not enough to protect vulnerable residents who lost employment due to the pandemic.
The inadequate financial assistance is especially concerning as Louisiana is currently experiencing its highest caseloads and hospitalization since January, and more than 152,000 workers across the state had lost their jobs.
Additionally, the previous study has shown that a larger amount of pandemic unemployment benefits do not keep workers from accepting new jobs. Childcare obstacles and health concerns are the root causes that prevent individuals from returning to work.
"The State of Louisiana has cut people off from benefits they desperately need just as the pandemic reaches new heights," said Councilmember Brossett.
"We have to do everything we can to fight COVID-19, and that means making sure people who cannot work amid this crisis have money to pay rent and to put food on the table. It's time to give our people the benefits they deserve."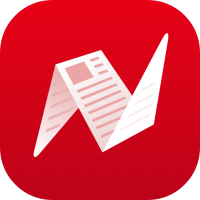 This is original content from NewsBreak's Creator Program. Join today to publish and share your own content.