NEW ORLEANS, LA - The Big Easy is well-known for its yummy cuisine all over the city. You can find local food like creole, seafood, or American food here.
As many people say that lunch is an essential meal of the day, you can check these pocket-friendly restaurants to have lunch around New Orleans.
1. Majoria's Commerce Restaurant
300 Camp St, New Orleans, LA 70130
This restaurant was established in 1965 and is still one of the favorite places to have breakfast or lunch since they serve you a big portion of meals.
Here's available menus are seafood, fried chicken, sandwich, muffuletta, pork chops, and rice with some red beans.
710 S. Carrollton Ave, New Orleans, LA 70118
As the name stated, this bar offers lots of milkshake variants. Nevertheless, you can have a big meal for your lunch here by trying their popular sandwich menus like a psycho sandwich, Shirley valentine, lemon marinated chicken, and more.
Amid the pandemic, they only accept takeaway options and will reopen later for dine-in, following the covid-19 update in New Orleans.
4701 Freret St, New Orleans, LA 70115
The Kolache Kitchen serves kolaches, a pastry made of yeast dough with fruit or cheese filling, famous in Texas.
They also serve other sweet and savory pastries here. For bigger portion meals, you can try some sandwiches, tacos, burritos, and wraps too.
3138 Magazine Street, Ste D, New Orleans, LA 70115
Established in 2017, Leeve starts from pop-ups and farmers' markets, and now they have a tiny shop. They use local ingredients to support local farmers.
They specialize in sourdough bread and pastries. Some light lunch menus and cakes are also available here. This is one of the top bakeries with affordable prices.
Since covid-19 affects the restaurants' regulations, you can check the restaurants' social media and websites whether they are ready for dine-in, ruling takes away only, or available in online food delivery services.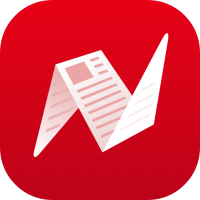 This is original content from NewsBreak's Creator Program. Join today to publish and share your own content.