NEW ORLEANS, LA - Six men were charged on Aug. 13 in a 7-count superseding indictment with substance trafficking offenses. U.S. Attorney Duane A. Evans announced Eric Rodriguez, Quan Lewis, Travis Gibson, Ryan Moreau, Chris Habisreitinger, and Greg Trahan were involved in drug dealing across Jefferson Parish and surrounding areas for the past year.
Across the year, they were all found possessing various amounts of methamphetamine with the plan to sell them. On another count, Trahan was charged for possession of heroin with the intent to distribute. Rodriguez and Lewis were also charged for conspiring to distribute over 500 grams of methamphetamine and its mixture, while Gibson and Moreau were indicted for narcotics conspiracy with lower quantity.
If convicted, Habisreitinger and Trahan face up to twenty years in prison followed by three years of supervised release. They also have to pay up to a $1,000,000.00 fine.
Gibson and Moreau will spend five years to life in prison if proved guilty. They have to pay up to a $5,000,000.00 fine and will be supervised for four years after being released.
Lastly, Rodriguez and Lewis face a minimum of ten years and a maximum of life imprisonment, and at least five years of supervised release. They also have to pay the largest amount of fines, reaching up to $10,000,000.00.
This case was investigated by the U.S. Drug Enforcement Administration and Sheriff's Office of Jefferson Parish, Orleans Parish, and St. John Parish, as well as the Police Department of Kenner and New Orleans.
Assistant U.S. Attorneys Nolan Paige, André Jones, and Melissa Bücher are handling the prosecution of this case.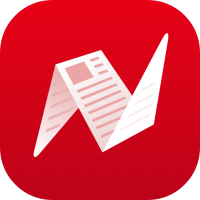 This is original content from NewsBreak's Creator Program. Join today to publish and share your own content.