NEW ORLEANS, LA - Muffaletta, a sandwich made of cured meats, provolone cheese, and olive dressing, was invented by Sicilians who have been moving to New Orleans since the 1800s. While this iconic sandwich now can be found in many restaurants, here are the top four places to get muffaletta in New Orleans.
1. Central Grocery & Deli
923 Decatur St., New Orleans, LA 70116 - (504) 523-1620
The old-style grocery store was founded in 1906 by Salvatore Lupo, a Sicilian immigrant who introduced muffaletta in New Orleans. Central grocery's original muffaletta sandwich is made of meats sliced in-house, handmade bread, and Italian Olive Salad from the family recipe. You can also find shelves packed with imported pasta and olive oil inside the store.
2. Cochon Butcher
930 Tchoupitoulas St., New Orleans, LA 70130 - (504) 588-7675
As a tribute to Old-World butcher shops, Cochon Butcher is famous for its passion for homemade cured meat, sausages, and fresh cuts. Cochon Muffaletta served on the menu is made with house meats and olive salad. In addition to the delicious prepared foods, the shop has a variety of items you can purchase, from pickles and jellies to hand-crafted knives and cutting boards.
3. Verti Marte
1201 Royal St., New Orleans, LA 70116 - (504) 525-4767
Verti Marte is the place to get muffaletta anytime you crave it as it opens 24/7. Established in 1968, the shop sells specialty sandwiches on 12" French Bread with homemade "wow sauce". One of their bestsellers, All that Jazz Sandwich, is a perfect combination of grilled ham, turkey, shrimp, cheese, mushrooms, and tomatoes.
4. Parran's Po-Boys & Restaurant
4920 Prytania St., New Orleans , LA 70115 - (504) 875-4620
Parran's is best known as the originator of po-boys in New Orleans. However, they soon added two muffaletta options to their menu. The World-Famous Seafood Muffaletta is full of fried shrimp, catfish, and oysters dressed in homemade Cajun mayo, while the Italian Muffaletta is made of grilled ham, salami, pastrami, provolone cheese, and olive mix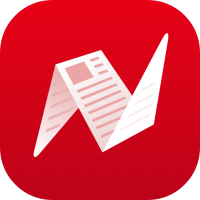 This is original content from NewsBreak's Creator Program. Join today to publish and share your own content.