NEW ORLEANS, LA - The Funding Seed New Orleans will host a Nonprofit Fundraising Workshop to share information on how to raise money for nonprofits. The virtual event will be held on Wednesday, Aug 18 from 10.30 a.m. to 12 p.m.
The workshop will be beneficial for those who are considering starting their own nonprofit organization but still new to the world of fundraising. Knowing the basics of fundraising and its best practices will significantly help nonprofits to grow.
Important topics to be discussed in the event include the latest information regarding nonprofit fundraising in 2021, reasons to prioritize fundraising from grants, donors, or other sources, and the meaning of sustainable funding. It will also introduce the Donor Cultivation Cycle, a framework to identify and maintain meaningful and long-lasting relationships with donors and funders.
The event is fully held online through Zoom to provide a safe and professional learning environment. Upon completing the workshops, participants will receive a certificate of participation. Registration can be done by the Eventbrite website for $20 per person.
If you prefer the specific topic on year-end fundraising, you can also visit the website to register for another upcoming workshop on Wednesday, Sept 15. As previous data has shown that 30 percent of annual donations are given in December, learning how to optimize the year-end through appropriate strategy and inspiring messages will definitely get nonprofits a leg up.
The Funding Seed is a New Orleans-based company founded in 2010 that offers customized coaching, monthly workshop series, training programs, and online learning to help nonprofits raise funds and advance their organizations. Nora Ellersten, the founder and CEO of The Funding Seed, has worked with over 80 nonprofits to raise money for environmental, human rights, and civil liberties causes.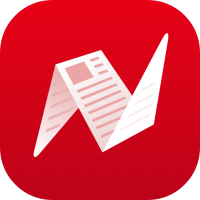 This is original content from NewsBreak's Creator Program. Join today to publish and share your own content.