NEW ORLEANS, LA-- As one of the American South's largest and most important cities, New Orleans has many traditions related to the Civil Rights Movement era. This tour focuses on the city's role in the movement, which peaked in the 1950s and 1960s.
With a sizable African-American population and protest tradition, New Orleans was one of the activism centers during that era. National civil rights groups, local churches, and college students merged to deliver organized protest towards segregation with nonviolent methods.
Here are the locations for the Civil Rights Movement tour in New Orleans, part 2:
Knights of Peter Claver
The NAACP Youth Council organized its 2-year stand-off with Canal Street businesses at The Knights of Peter Claver Headquarters during the Civil Rights Movement in New Orleans. It was the headquarters of the New Orleans branch of the NAACP during the 1960s.
Dooky Chase's Restaurant
Dooky Chase's Restaurant provided a space for activists to come together over New Orleans food. This restaurant provided a safe space for national and local civil rights activists to meet and arrange demonstrations. It was bombed in May 1965 but still survives up until this day.
Sit-Ins and Marches at City Hall
By 1963, sit-ins and boycotts on Canal Street and Dryades Street took place for two years. African Americans were fighting for their civil rights both behind the counter and in front of the counter. On August 3, Mayor Victor Schiro promises to desegregate the town, yet on September 30, another sit-in occurs at the City hall.
McDonogh 19: Desegregation of the New Orleans School System
The McDonogh 19 Elementary school marked the end of the tour and the start of a desegregated New Orleans School System up until today. In November 1960, four African-American children were admitted to McDonogh 19, an all-white school even after the Brown v.Board of Education case. The school then turned to an all-black one by the government up until 2005.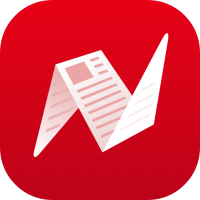 This is original content from NewsBreak's Creator Program. Join today to publish and share your own content.