NEW ORLEANS, LA - For parents who are still looking for a preschool for their kids, here are some great preschools that give excellent teaching and activities for youngsters in New Orleans.
Temple's Preschool of Math and Science
Temple's Preschool of Math and Science was established in 1997. With an encouraging and fostering environment for children aged two to five, this preschool provides teachers, staff, and administrators with dedication and experiences. The instructors are certified by the Child Development Associate (CDA) and part of the Childcare Association of Louisiana.
The curriculum used here is a mixture between the Creative Curriculum and Frog Street Curriculum focused on Easy Math and SImple Science. Field trips and events are also held by the preschool occasionally.
Temple's Preschool of Math and Science is located at 4200 Marigny Street, New Orleans, and opens on weekdays from 7 a.m. to 5 p.m. To register your child or for more information, please call 1-504-288-3600 or email admin@templespreschool.com
Krescent City Kidspreschools was established in New Orleans in 2009. A beneficial learning atmosphere is provided here, as well as a special learning experience, combining the enrichment program with current technology and research-based curriculum. The teachers are skillful and dedicated caretakers.
Located at 329 South Dorgenois St, New Orleans, this preschool opens from Monday to Friday, starts at 7 a.m. to 6 a.m. The tuition starts from $195 for early beginners. Both toddlers and preschoolers are charged $177 each week.
For further information, call the office 504-826-5200 or email management@krescentcitykids.com​
The Love Center Day Care Learning Center Academy
Each child's full-scale growth is what this preschool focuses on. With a safe and encouraging atmosphere, The preschool offers child care for a wide range of ages, from six-week-old babies to 12-year-old children. To accommodate parent's busy schedules, the preschool also provides flexible hours.
Caregivers understand how to take care of the child. Some equipment that was designed according to the child's age is available at the playground, also the bike track. Meals are served here as well, from breakfast to dinner.
Starts from $115 for a week, your child can enjoy all facilities provided by The Love Center Day Care Learning Center Academy. Located at 5401 South Claiborne Avenue, New Orleans. For further information call 504-861-0455 or email thelovecenterdaycare@gmail.com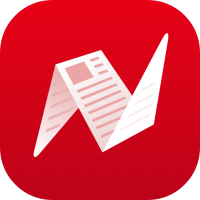 This is original content from NewsBreak's Creator Program. Join today to publish and share your own content.