NEW ORLEANS, LA — The New Orleans Police Department (NOPD) and law enforcement partners investigate some arrests obtained between August 1 and 7, 2021.
Mekaill Harris was apprehended by the NOPD's Violent Offender together with the US Marshals for second-degree murder and obstruction of justice on August 5. The incident took place on June 28 at the 4100 blocks of Jumonville. A day prior, Keldon Castro was caught by NOPD Homicide Unit for one count of second-degree murder and two counts of attempted second-degree murder. The incident happened in the 2100 block of 2nd street on July 15.
A lot of shootings cases were arrested as well. NOPD Sixth District detectives arrested Jonas C. Smith for battery by shooting, convicted felon in ownership of a firearm, and trial violation on August 5. The intersection of Eve and S. White streets was the incident that occurred on July 3. Another battery by shooting and illegal use of firearm crime happened on July 11 and happened in the 2100 block of North Claiborne Avenue. An arrest warrant for Kevin Lucas, Jr. was acquired by NOPD Fifth District detectives on August 4. Julie Abshire was arrested by NOPD Fifth District detectives on August 2 for battery by a shooting that took place a day prior at the intersection of Caffin and St. Claude Avenue.
NOPD Third District detectives arrested Darrel Smith for armed robbery and the ownership of the stolen property crime on August 4. The accident happened on July 23 in the 6100 block of Chatham Drive. FBI Task Force members also caught Zachary Verdin for three counts of armed robbery in Orleans Parish on July 26 in the 1400 block of Broad Street and Jefferson Parish twice.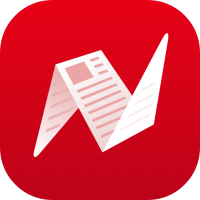 This is original content from NewsBreak's Creator Program. Join today to publish and share your own content.