METAIRIE, LA - Kathy McCrocklin, a long-time member of Master Gardeners of Greater New Orleans, will hold a free virtual presentation about the migration of fall butterflies on Monday, August 16.
The retired teacher will specifically discuss the monarch butterflies. The well-known North American butterflies have a pair of catchy black, orange and white patterned wings. It is also a beneficial pollinator species.
The Monarch butterflies migrate from southern Canada to the Monarch Biosphere Reserve northwest of Mexico City. Support for the migration is encouraged after the dwindling number of the species population up to 90% over the decades.
You can start by planting native wild plants that produce nectars, such as asters and goldenrods. The nectar will help the monarch getting the food to recharge its energy during migration.
Never use pesticides on your garden, even though it claims that it won't kill butterflies. Avoid planting pre-treated plants as they tend to have insecticide seeped into their nectars called neonicotinoids. The systemic insecticide is toxic for butterflies.
Monarch needs a tree to gather during bad or windy weather. Planting trees as their rest area on their migration will also help the monarch to find shelter.
As the industrial farms are spreading throughout the "corn belt" movement, the eastern Monarch habitat had lost by about 90% of the grassland where it should be.
The eastern Monarch migrates from Minnesota through Texas and finishes its route in Mexico. Monarch-friendly agriculture is badly needed to maintain the species.
Hosted by Jefferson parish Library, you can visit www.jplibrary.net/adults for more information and to register for the discussion.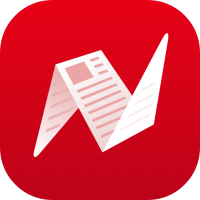 This is original content from NewsBreak's Creator Program. Join today to publish and share your own content.