MADISONVILLE, LA - The Madisonville Volunteer Fire Department was established in 1945. They had one fire station, located at 805 Main Street, Madisonville, Louisiana. Currently, this is where the Central Fire Station is located.
At that time, they only had a few volunteer firefighters. It was convenient for the volunteers, since most of them live in Madisonville. They would leave their jobs and go on a call. As time passed by, a lot of people were moving to Madisonville and the outskirts of town. This brought more traffic and people, which meant more calls.
Once it got to the point where The Fire Department was expanding swiftly, the volunteers could not give quality service anymore. Many of them had retired or went out of town for work. To continue giving quality service to the people, some Fire District boundaries were split up.
In 1990, the first Ad Valorem tax millage was put on the ballot, and people voted on a 20.68 millage to fund St. Tammany Parish Fire Protection District No. 2. This millage was largely voted down. After regrouping and coming up with a better plan, the volunteers talked to the people to try and make them realize how important it was to vote for this tax millage. After a few months, it was put back on the ballot and the people voted largely in favor of the 10-year-millage.
In 1991, the first full-time Chief was hired. As it grew, a Civil Service Board was created. St. Tammany Parish Fire Protection District No. 2 Board of Commissioners was created and is now governed by the Civil Service. After this was done, the class of Fire Chief and Firefighter/Operator was created. About a year and a half later, the first Firefighter/Operator was hired. As years went by, more Firefighters/Operators were hired, equipment was upgraded and/or replaced, and training improved greatly.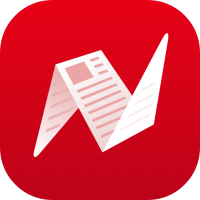 This is original content from NewsBreak's Creator Program. Join today to publish and share your own content.