ST. CHARLES PARISH, LA – One of the main attractions of St. Charles Parish is the plantation. St. Charles Parish is home to several plantations, we have listed below places for your next event venue, or simply to grab a brunch with friends or family on weekends:
1. Ormond Plantation
Ormond Plantation is the home of Ormond Manor. Located at 13786 River Road, Destrehan, the plantation was built around 1780-1790 after Pierre D'Trepagnier received the land from the Spanish Governor Don Bernardo de Galvez. The house's structure uses the Louisiana Colonial style usually used for plantations.
The history of Ormond Plantation is nothing but a short one. Although it repeatedly changed ownership, the name "Ormond" was given by Colonel Richard Butler, who bought it from Mrs. D'Trepagnier in 1805. He named it after his ancestral home, which is the Castle Ormonde in Ireland.
Today, Ormond Plantation is open to numerous special occasions and private events such as weddings, corporate events, meetings, and more. Its Creole-style restaurant is headed by Chef Richard Kiral, where you can enjoy Lunch, Dinner, or even Sunday Brunch. The Bed and Breakfast feature five period-decorated rooms that you can choose from.
For further information about opening hours, click here (www.plantation.com). If you are interested in making an appointment for your next event, call (985) 764-8544.
2. Destrehan Plantation
Destrehan Plantation is located at 13034 River Road, Destrehan. The house was originally owned by the Destrehan family. Its structure can be described as typical West Indies style, which is suitable for the Louisiana climate. It took 3 years, from 1787 to 1790, to finish the construction of the house. After 123 years of ownership, the Destrehan family sold the property.
Since then, the house went changed ownership numerous times, until 1914, the Mexican Petroleum Company – the predecessor of American Oil Company – bought the land, and built an oil refinery. Unfortunately, in 1959 American Oil took down the refinery, and the site was left abandoned.
In 1971, after 12 years of neglect, American Oil Company donated the site to a nonprofit organization that aimed to revive the historical landmarks along River Road, named River Road Historical Society. Up to this day, the site remains growing to continue telling the history of Louisiana.
Are you interested in knowing more about Destrehan Plantation? Book a tour today here or check out Destrehan Plantation's official website.
3. Home Place Plantation
Home Place Plantation House is another National Historic Landmark on Louisiana Highway. The history of this plantation started in 1791 as a French colonial cottage. Located at 15317 River Road, Hahnville. Unfortunately, this plantation is not open to the public, although you can still sneak a peek by the side of the road.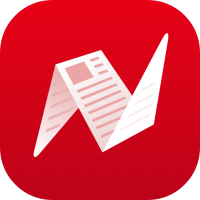 This is original content from NewsBreak's Creator Program. Join today to publish and share your own content.