NEW ORLEANS, LA – Friends of The Cabildo, a nonprofit organization that supports Louisiana State Museum, will host the "Researching Your New Orleans Property" seminar on Wednesday, August 11 at 6 p.m.
Friends of the Cabildo was established in 1956. Its mission is to improve and assist the museum as a nationally recognized educational, historical and cultural resource. Through this program, participants can learn about an in-depth program on historic home research online via Zoom.
The president of Koch and Wilson Architects, Cangelosi, will teach participants to develop their property's history, based on primary sources – oral traditions and secondary sources will not be included, since they may be inaccurate.
Participants will also learn how to make preparation of a "chain of title", the chain document of a property's ownership that can be dated back to the early 1700s, around the French Colonial period. This "chain of title" relates to the property, not what and when the improvements were made.
At the same time, participants will be taught to become "history detectives", to find out when the improvements were done with research into various records, such as census, tax, building permits, etc., and how to gain this information.
This program costs $30 for general admission and $20 for Friends of the Cabildo members. Once the tickets are purchased, you may send an email with a photo or the address of your house attached to volunteers@friendsofthecabildo.org.
Friends of the Cabildo will check the FOC House Database and find any information regarding the house. One ticket covers one property's information. However, this is an additional bonus, and not all houses' information will be available in the database.
Purchase your tickets here.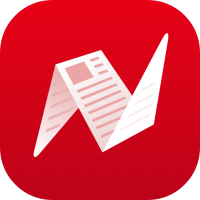 This is original content from NewsBreak's Creator Program. Join today to publish and share your own content.