NEW ORLEANS, LA — A new initiative at New Orleans Baptist Theological Seminary, or NOBTS, and Leavell College has just made earning a bachelor of arts degree easier for Spanish-speaking students.
Online live-taught Spanish classes are now available at NOBTS and Leavell College using video conferencing software to serve students regardless of where they live. The system allows students to interact with the class in "real time" while also allowing them to view recorded lectures at their leisure.
The initiative is unique, according to Fabio Castellanos, director of the Spanish distance education program. He added that the initiative comes at a time when the Hispanic population in the U.S. is growing, and there are more opportunities to share the Gospel.
"For years there has been a gap in theological education in Spanish," Castellanos said. "Several institutions offer basic education at the certificate level and then jump to the master's degree in theological studies. NOBTS is a pioneer in providing an answer to this need with the Associate in Christian Ministry and Bachelor of Arts in Christian Ministry programs."
Leavell College has offered an in-person Spanish undergraduate program for several years, but NOLA2U FLEX now harmonizes opportunity and flexibility with the new delivery system.
Castellanos has personally experienced the need for accredited, accessible theological education taught in Spanish. He came to New Orleans six years ago from Colombia in search of academic and ministerial training that he could not find in his home country. Despite his inability to communicate in English at the time, Castellanos enrolled and is now a Ph.D. candidate.
According to Cory Barnes, associate vice president of distance learning, NOBTS' mission extends beyond preparing students in English.
"We are preparing students to walk with Christ, proclaim his truth, and fulfill his mission, and we are grateful to God for allowing us to work toward this mission in our Korean, Spanish and English programs."
For more information on the program, go to www.nobts.edu/spanish-programs.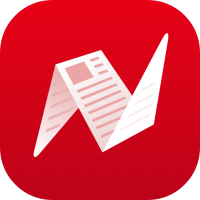 This is original content from NewsBreak's Creator Program. Join today to publish and share your own content.