NEW ORLEANS, LA — Fairview-Riverside State Park invites you to experience a day of entertainment and education: Native American Culture Day, on Saturday, July 17. This event is open for everyone, from children as young as 3 to senior citizens above 60 years old.
The event opens at 9:30 AM, where visitors can learn from the experts how to forage plants, both for food and medicine, along the trail. Participants will be divided into groups, where they can discuss the native usage of plants and animals they encounter along the hike.
The next activity starts at 11 AM. Participants can join Poverty Point World Heritage Site manager Mark Brink in atlatl (spear throwing) demonstration. They can learn about this hunting tool and try to make it themselves.
Then at 1 PM, Interpretive Ranger Stephanie Huber will lead a pottery program, where children can create their piece of Tchefuncte-style pottery. They can also learn about the different methods used in making pottery around the area 2,500 years ago!
In each activity, a member of the Mississippi Band of Choctaw and the Houma Nation, Grayhawk Perkins, will perform some native storytelling. Perkins also likes to incorporate song and audience participation, so make sure to join in all the fun!
Fairview Riverside State Park offers visitors this unique experience only for $3! This admission fee includes access to several sites at the park, such as the historic Otis House and buildings, fishing pier, kids' park, hiking trail and also any events taking place at the site. Children 3 years old and under and senior citizens 62 and over may enter for free.
Come join this event at 119 Fairview Drive, Madisonville, St. Tammany Parish. For more information, call (888) 677-3247 (toll-free) or (985) 845-3318 locally. You can also follow them on Facebook here.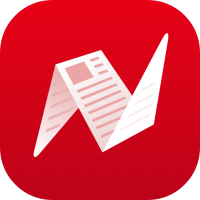 This is original content from NewsBreak's Creator Program. Join today to publish and share your own content.