NEW ORLEANS, LA — Healthy Gulf, a non-profit organization that works to unite and empower people to preserve and restore the natural resources of the Gulf of Mexico region, is looking for a Membership & Fundraising Coordinator.
Healthy Gulf works at the intersection of environmental and justice issues in the Gulf South. It also acknowledges the disproportionate impact of the ecological problems on Black, Hispanic and indigenous populations.
Healthy Gulf relies on funding from members and supporters because the organization refuses to take money from big, polluting corporate interests.
The role is non-exempt, and they will report to the Executive Director. The coordinator will work in New Orleans 32 hours a week. Salary ranges from $30,000-$35,000 annually, with a generous benefits package.
The Membership & Fundraising Coordinator is part of a collaborative team, working to raise individual and business donations needed to support Healthy Gulf's work.
The role must work, build and grow Health Gulf's membership and individual giving. Responsibilities include:
Providing a yearly membership plan.
Providing a plan for renewing members.
Writing fundraising appeals and working with the Major Gifts Officer.
The coordinators will also contribute to Healthy Gulf's annual report, newsletters, website content, and other communications to their clients. Coordinators will also support business partnerships and plan fundraising events.
For coordinators, Health Gulf needs many creative, flexible people with an entrepreneurial spirit and have a passion for the mission and values of Healthy Gulf. The Coordinators will need 2-3 years of experience in a membership-based organization with a record of success in community fundraising.
Coordinators need to have attention to detail, a commitment to recognize the way identities intersect in the environmental justice movement, and must be able to manage a high volume of work.
Coordinators must be able to work independently as a part of the team while also moving people to donate, become a member, or take action. Experience working with membership databases or programs is also required.
A high school diploma is required, but a Bachelor's degree or higher is preferred. Understanding of environmental justice, creative thinking in the face of ambiguity, and awareness of the Gulf South's environmental issues and campaigns are also required.
To apply, submit the following to jobs@healthygulf.org. You will have to include a cover letter that answers the following question in two paragraphs or less: "The effects of climate change disproportionately affect communities of color. How can we ensure equity and inclusion in the Gulf South as we adapt to the changing physical landscape that climate change will present us with?"
A resume and three references must also be submitted with the cover letter. Applications will be accepted on a rolling basis until the position is filled.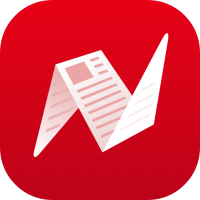 This is original content from NewsBreak's Creator Program. Join today to publish and share your own content.