NEW ORLEANS, LA — Gregory Price, an economics professor for the University of New Orleans, is selected as one of five people by the former New Orleans Mayor Mitch Landrieu to be an E Pluribus Unum Policy Scholar tasked with examining and addressing systemic racism in the United States, particularly in the South.
According to Mayor Mitch Landrieu, as an economist, Price will bring both an economic and a racial equity lens to analyze the distribution of environmental quality, entrepreneurship opportunities for the justice-involved and the allocation of recovery funding.
On Tuesday, the organization announced the inaugural cohort class of scholars, according to Landrieu, who is president of the organization.
The scholar's research will focus on the organization's connection with elected officials and community leaders across various issues: the intersection of health and housing, community resilience, environmental justice, and minority entrepreneurship.
"Though the events of the past year and a half have sparked a nationwide conversation around racial equity and systemic racism, policy changes have been few and fleeting. Institutionalized racism pervades nearly every system in the nation, including financial, educational, health, housing, criminal justice and voting," Landrieu said.
"The urgency to tackle these issues head-on is evident. That's why we're partnering with this cohort of knowledgeable and accomplished researchers to develop data- and research-driven policy recommendations for the leaders of today."
Landrieu founded E Pluribus Unum in 2018 as a nonprofit, nonpartisan organization with a mission to build a more just, inclusive and equitable South.
Its focus is on cultivating and empowering courageous leaders focused on racial equity, changing the divisive narratives that perpetuate systemic and interpersonal racism and championing transformative policy change.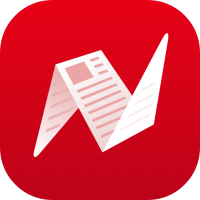 This is original content from NewsBreak's Creator Program. Join today to publish and share your own content.