NEW ORLEANS, LA — Saints defensive end Marcus Davenport certainly has had his ups and downs throughout his first three seasons in the NFL. He missed 11 out of 48 regular-season games, including a career-low 11 last year.
Davenport confirmed in an interview at Saints Minicamp 2021 that he had let a little self-doubt creep in, so he spent almost half of this year learning how to be more confident in his abilities.
"[It's] just been mentality," he said of his offseason focus. "A lot of it's just been trusting myself more. I think it's just that simple. I've seen that I can do a lot of things, and it's just all about applying.
"Sometimes, I think as people we forget simple things. I forget that sometimes I can do things quite... good.
"Sometimes, I just count it as to hesitation. There's no real need for me to hesitate. I've been practicing, I know the moves and I know what to do, and I've got coaches here to correct me. So it's just on me to go out there and do it."
Davenport has shown that he can play at a high level.
Last year, he recorded 1.5 sacks during his limited appearances, with eight quarterback hits, three tackles for loss, two passes defensed and 21 tackles in just one start. But in 2019, he totaled career highs in sacks (six) and quarterback hits (16), with three forced fumbles and five tackles for loss while starting all 13 games.
"I think the biggest thing about me [last year] was I got into the numbers game, and I started thinking too much about it," he said. "If you really think about it, numbers will come. I've been working on that this year. But even then, it's really about being effective and being the best at your job. With that, that's all that matters — the numbers will come."
For several games last year, Davenport, the Saints first-round pick in 2018, appeared to be rounding into form. But when the numbers didn't add up the way he wanted, it affected him mentally.
"Some of it played with my head. I started thinking too much. It got to a point where even though I was doing good, I expect 'great' and I let that kind of affect me. Sometimes, we've just got to know the difference and know what's real and what's not. Even then, physically, there's always going to be some bumps and bruises but I know you guys have seen [defensive end] Cam [Jordan]. Cam don't stop. There's no excuse. That's last year, and this is a new year."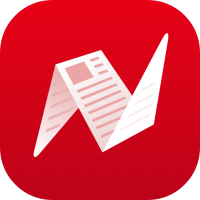 This is original content from NewsBreak's Creator Program. Join today to publish and share your own content.