NEW ORLEANS, LA — As COVID-19 variants spread around the world, there is a strong need for ongoing public health surveillance of COVID-19, including the sequencing of variant strains.
The Louisiana Department of Health (LDH) has commissioned a team from Ochsner Health, led by Research Scientist Amy Feehan, Ph.D., to analyze the sequencing of variants circulating in Louisiana.
Dr. Feehan and her team at Ochsner Health will be able to sequence the variants continuously for the next two years through a $1.5 million contract from LDH, in collaboration with Judy Crabtree, Ph.D. and Lucio Miele, MD, Ph.D. of LSU Health New Orleans.
The project will provide valuable information about the SARS-CoV-2 variants currently circulating in Louisiana and any emerging new variants. The LDH's epidemiology teams will use the data collected to track virus mutations across the state. The first batch of sequences revealed a case of the Delta Plus (AY.2) variant in early June in New Orleans.
Several variant strains of SARS-CoV-2 have emerged globally, with many appearing to be more infectious than the original strain: Alpha (B.1.1.7), Beta (B.1.351), Delta (B.1.617.2), Epsilon (B.1.429/427), and Gamma (P.1). Samples for sequencing will be collected from people in Louisiana who have been reinfected with the virus, are immunocompromised, and have been hospitalized for an extended period of time.
Dr. Feehan led a COVID-19 prevalence study early in the pandemic, revealing critical insights into the spread of COVID-19 in Orleans and Jefferson Parish. Her findings emphasized the need for social distancing measures to limit further spread. Dr. Feehan later replicated the prevalence study model in the Greater Baton Rouge Area, providing important data about the area.
As a regional healthcare leader, Ochsner remains committed to playing a critical role in the search for a solution to build immunity against COVID-19. The health system took part in the Pfizer vaccine trial for adults and adolescents, as well as the Janssen ENSEMBLE vaccine trial, with more than 30 COVID-19 clinical trials.
Ochsner Health has distributed over 450,000 COVID-19 vaccines statewide since December 2020.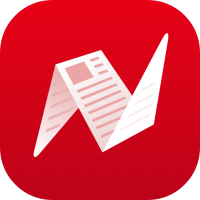 This is original content from NewsBreak's Creator Program. Join today to publish and share your own content.