NEW ORLEANS, LA — Tulane University has recently awarded a management professor of the University of New Orleans, Dr. Nicole Fuller, a grant to conduct a study that will explore how racial minorities, such as Black and Indigenous people, experience and deal with entrepreneurial stress.
In her statement, as a grant recipient, Fuller said, "Our goal is to better understand how entrepreneurial stress plays out among minority owners and managers, its impact on the entrepreneurs' decisions and business performance, and effective tools to mitigate this stress."
Fuller is part of a five-member team of researchers who received the $20,000 grant.
The grant itself is part of the center's research initiative to investigate barriers that Black, Indigenous, and other people of color experience in society.
In addition to Fuller, two faculty members from a professor from Texas Christian University in Fort Worth and Tulane, a professor from the University of St. Thomas in Houston, also become part of the research team.
According to her, she and other researchers will start conducting their study regarding the issue in the fall.
She also said that they would need various sources of information, including business databases, surveys, and interviews with entrepreneurs, to support their study.
After finishing her study with a Bachelor of Science degree at the Georgetown University, Dr. Fuller earned her MBA at the University of Kansas and her Ph.D. at the Texas A&M University.
She entered the University of New Orleans or UNO in 2018 after becoming an instructor at the Texas A&M University, teaching entrepreneurship and business strategy.
Her most recent project explored the impact of neighborhood distress on the practices of small and medium-sized businesses.
Before becoming an academic, Dr. Fuller also had a career in Finance in Washington, DC.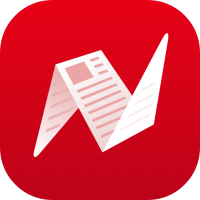 This is original content from NewsBreak's Creator Program. Join today to publish and share your own content.