NEW ORLEANS, LA — John Sabo, a leading scholar on water resources and river ecology, has been named the new director of the Tulane ByWater Institute.
In addition to leading the ByWater Institute, he will be a full professor in the Department of River-Coastal Science and Engineering.
As an academic center under the Office of Research, the ByWater Institute works to advance applied, interdisciplinary research and community engagement initiatives around coastal resilience and the urban environment.
President of Tulane University, Michael Fitts, said that the work of the ByWater Institute is an essential and growing priority of Tulane University.
He also added, "Research conducted at the Institute will strengthen our capacity to restore and protect coastal regions such as New Orleans as well as those throughout our interconnected world who face the common threats of climate change, sea level rise and other natural and human-created hazards."
Before his role in Tulane, Sabo was a professor of river ecology and water resources in Arizona State University's College of Liberal Arts and Sciences, a senior sustainability scientist at the Global Institute of Sustainability and Innovation, and founding director of Future H20 in the Global Futures Lab.
Future H20 is a nationally renowned initiative that works with stakeholders in public, private and non-profit sectors to create solutions for water abundance that can scale up worldwide.
Being an ecologist allows Sabo to learn the importance of water in determining the viability and resilience of animal and plant populations in river ecosystems.
Along with his research team, they use large-scale field experiments and the application of stable isotopes to understand how drought and floods influence freshwater and terrestrial biodiversity.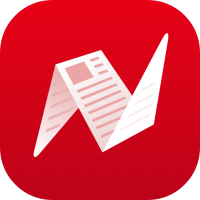 This is original content from NewsBreak's Creator Program. Join today to publish and share your own content.