NEW ORLEANS, LA — CityBusiness readers have voted, and the results are in on which businesses are the best of the best in the New Orleans area, based on their own experiences. The fifth annual Reader Rankings show which companies and services CityBusiness readers have given high marks in a range of categories.
Delgado Community Institution was named "Top Winner" in the area of "top two-year college" by the publication's readers once again. A total of 5,715 business professionals from all throughout New Orleans responded to CityBusiness' 2021 Reader Rankings poll. A nomination round was followed by a vote process that determined three winners in each subcategory, with one overall winner.
"As we seek to engage our readership, we want to know from informed professionals which organizations best support our business community. We appreciate our readers' enthusiasm at taking the chance to cast their votes for the ones which they feel best serve the local marketplace," said Natalie Chandler, the editor of New Orleans CityBusiness.
Delgado is Greater New Orleans' largest higher education school, as well as Louisiana's oldest and largest community college, having been founded in 1921.
Delgado University is accredited by the Southern Association of Colleges and Schools (SACS) as well as industry organizations, and it offers students the most comprehensive range of education and training services in the Greater New Orleans region.
Delgado has transfer articulation agreements with the majority of the state's four-year colleges and universities, allowing students interested in baccalaureate programs to readily transfer credits.
Delgado can satisfy the demands of any type of student, regardless of entry point, educational aim or career aspiration, with thirty four Associate degree programs, four Technical Diploma programs, and sixty one Certificate programs, as well as more than a hundred non-credit courses.
Nursing, general studies and general science, business and management, accounting, radiologic technology, English as a second language, criminal justice, computer information technology, culinary arts, teaching grades 1-5, HVAC, automotive, welding and electrician are some of the college's most popular programs.
The City Park Campus, West Bank Campus, Charity School of Nursing, Jefferson Site, Sidney Collier Site, River City Site and the Maritime Industrial Training Center are just a few of Delgado's campuses. Delgado also works with the Jefferson Business and Career Solutions Center in Gretna on workforce development.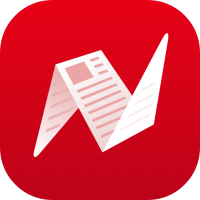 This is original content from NewsBreak's Creator Program. Join today to publish and share your own content.