NEW ORLEANS, LA — According to the recently released findings of the VISION study, a new cancer treatment that uses modified radioactive molecules to target prostate cancer cells and prevent tumor development increases survival for patients with severe prostate cancer.
The international phase III clinical experiment, which was co-led by Tulane University medical oncologist, Dr. Oliver Sartor, is the first to show that this method improves prostate cancer patient survival.
For males with advanced prostate cancer, researchers compared a targeted radioligand therapy to the current standard of care (mCRPC). Radioligand therapy is a combination of a targeted chemical that ties to tumor markers and a radioactive substance that causes DNA damage, inhibiting tumor growth and replication. This method allows for precise radiation treatment to the tumor while minimizing damage to nearby normal tissue.
According to Sartor, from Tulane University School of Medicine, the experiment is largely recognized as the most important proof of radioligand therapy's efficiency for cancer patients. He said that this game-changing experiment is critical because it shows an increase in overall survival for individuals who have few other treatment options. Moreover, the therapy is extremely well accepted, with a low frequency of serious adverse effects.
Sartor and Dr. Bernd Krause of Germany's Rostock University Medical Center were co-principal scientists on the research, with Endocyte Inc., as a firm who financed this research. Sartor will be the senior author of an abstract that is going to be presented on June 6 at the American Society of Clinical Oncology's yearly conference.
VISION included 831 patients with mCRPC across eighty seven locations in ten countries. Everyone had been treated with chemotherapy and regular hormone therapy but the cancer was still progressing. Prospective patients were also given specific PET scans to see if they were eligible for the test. PSMA (prostate-specific membrane antigen) is a one of the protein discovered on the surface of the majority of prostate cancer cells.
PSMA positivity was found in eighty seven percent of examined patients, making them qualified for the study. Patients were randomly assigned to either the standard of care or the experimental part of the study. They were given four doses of 177Lu-PSMA-617 as additional care, while for responsive patients, up to six doses could be given. The researcher was free to choose the standard of care, but no chemotherapy or other isotopes were permitted.
After months of treatment, patients who got molecularly targeted radiation had a higher chance of seeing their tumors shrink and their PSA levels drop. Sartor, who expects this new medication to be approved within the next year, said that the treatment is highly tolerated, and they've seen some significant responses.
He stated that the next phase after this proof of concept experiment is to evaluate the drug in patients who have been less intensively pre-treated, such as those with metastatic prostate cancer and no prior hormonal therapy. As this is a significant new treatment, he believes it will be used sooner in the phases of disease, and new clinical tests are currently being conducted to address this issue.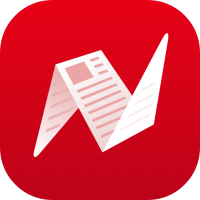 This is original content from NewsBreak's Creator Program. Join today to publish and share your own content.