BATON ROUGE, LA — Maggie Knight, an Ogden senior and LASAL Scholar studying coastal environmental science in the College of the Coast & Environment and marine biology in the College of Science is featured in a new Apple TV+ documentary.
Fathom follows Dr. Ellen Garland and Dr. Michelle Fournet as they attempt to solve the complicated communication of humpback whales and reveal a culture in the oceans older than humankind. The documentary exhibits a deeply close portrait of science in action.
While filming, Knight worked as an intern for Dr. Fournet, the director of Sound Science Research Collective, a marine conservation non-profit dedicated to rigorous applied research and the development of an equitable scientific growth platform.
"Maggie joined the Sound Science Research team in 2019 and 2020 to conduct what has been our most ambitious project to date; we attempted to understand not just what Alaskan humpback whales were communicating, but why. Understanding call function in a wild-ranging whale is complicated, exhausting, and as adventurous as it sounds. Maggie was not just a bystander of our work—she was integral," said Dr. Fournet.
"Without her efforts, we likely wouldn't have been successful. Maggie's enthusiasm for the natural world bolstered us when we faced inevitable challenges, and her willingness to learn when we gave her complicated tasks cannot be overstated."
Knight's career goals are to advocate for species impacted by the Anthropocene's biodiversity loss and to treat animals who have been exposed to the chemical as well as plastic pollution. During the internship, Knight was introduced to the world of mammal rescue, rehabilitation, and conservation and she gained many of the skills she will need throughout her career.
The internship also exposed Knight to several challenges and gave her an action-oriented lesson in the challenges of fieldwork. "To be a successful scientist, you have to be more than intelligent. You also have to be a resilient and competent human," Knight advises. "During our time in the field, we had to hotwire our solar generator to a battery inverter, troubleshoot equipment problems without the internet and rework certain parts of our experimental design to accommodate field conditions that were less than stellar."
Under Dr. Laura Basirico, Knight is currently researching environmental toxicology focusing on the photodegradation of a rice herbicide, benzobicyclon, in fields contaminated with seawater. She discovered that seawater accelerates the photodegradation of the herbicide caused by trace levels of metals that occur naturally in the ocean using high-performance liquid chromatography.
Later this year, Knight hopes to broaden her research to include the impacts of microplastics on herbicides. Because plastics are a relatively new innovation, scientists are unsure how they will affect the ecosystem in the future.
According to current research, as plastics float in the ocean, they accumulate persistent organic pollutants (POPs), which are substances that can harm humans and animals.
She intends to apply to master's programs in marine animal conservation and environmental toxicology in the fall of 2022 after graduation. She also intends to start her career at an institution such as the Sausalito Marine Mammal Center which focuses on conducting scientific research, releasing animals into the wild and public education on marine mammal conservation.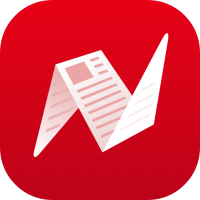 This is original content from NewsBreak's Creator Program. Join today to publish and share your own content.