NEW ORLEANS, LA — The Ogden Museum of Southern Art collaborates with the New Orleans Chapter of The Links, Incorporated, to present an exhibition that would spotlight works created by the students of Louisiana's Historically Black Colleges or HCBU.
The 8th annual HBCU art showcase takes place from June 5 through October 10, 2021, and is presented in the Museum's Education Gallery.
The gallery is a space to honor the teaching of art and works created by students in the Southern region. Until today, over 100 HBCU artists have participated in the annual showcase.
This program was created to explore the diverse backgrounds, experiences and ideas that artists and viewers bring to the museum experience.
The museum aims to provide a platform for young students of color to showcase the artworks and offer commentary on the impactful times we all live.
The Ogden Museum appreciates the hard work and artistic vision of the students by making HBCU Art Showcase a highlight in Ogden Museum's exhibition calendar and an important component in the advancement towards racial equity.
The Ogden Museum also appreciates The New Orleans Chapter of The Links, Incorporated for continuing to support this annual exhibition.
Appreciations were also shown to John Barnes of Dillard University; Ron Bechet, MaPó Kinnord, Edie Laneri and Joan Ulmer of the Xavier University of Louisiana; and Cynthia Rameriz of Southern University at New Orleans, for their assistance with the organization and presentation of this exhibition.
Arts Facet co-chair Kathleen Turner remarked: "'Linking Arts Through Transformative Programming' is a premier goal of the Arts Facet. The ongoing partnership of the New Orleans Chapter of The Links, Incorporated Arts Facet with the Ogden Museum, in conjunction with the HBCUs and student artists, is now an 8-year program of success affording exemplary student artists opportunities of recognition and support for their educational and career pursuits."
"Links chapters partner with organizations of shared goals; museums, symphonies, arts councils, educational institutes, and corporations. The exhibit continues to serve as an opportunity to reach and educate a broad and inclusive audience," she concluded.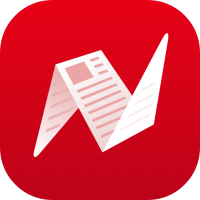 This is original content from NewsBreak's Creator Program. Join today to publish and share your own content.