NEW ORLEANS, LA — Being a first-generation Asian-American inspires Christian Dinh to create his latest body of work, called "Nail Salon".
Dinh aims to redirect stigma and celebrate Vietnamese-American identity by confronting racism, stereotypes, and underrepresentation.
This exhibition runs from June 18, 2021, to January 16, 2022, and features 11 works from Nail Salon. Several of them are decorated porcelain casts of display hands typically seen in a nail salon.
As many workers in the nail industry are immigrants who speak little or no English, the display hands serve as translator tools — or means of communicating services to clients.
On these sculptures, Dinh portrays different ideals of success in Vietnamese-American cultures such as Catholicism, Vietnamese New Year (Tết), and the family household. "These ideals are what bring the Vietnamese culture together in a country where they are the minority," explains Dinh.
According to Dinh, Vietnamese nail salons are often stigmatized due to their association with lower-class minority work. He also added, "However, I believe the Vietnamese nail salon to be one of the great success stories of the Vietnamese-American community."
This special artist spotlight is a part of FOCUS, a new series launched in February 2021 at Ogden Museum featuring the work of both established and rising regional artists making an impact with their artistry.
The series provides a platform for artists to share their work and the important messages it conveys. Ogden Museum hopes this ongoing initiative will illustrate the powerful role art plays in the complex and vibrant fabric that is the American South.
For more information, Visit Ogden Museum - Ogden Museum of Southern Art.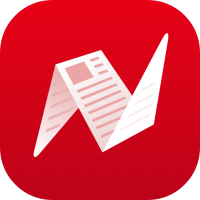 This is original content from NewsBreak's Creator Program. Join today to publish and share your own content.