NEW ORLEANS, LA — Who will be the selected out of the three finalists for 2022 New Orleans Citywide Read?
A New Orleans advocacy group, One Book One New Orleans are calling for public help in selecting the next book for the 2022 Citywide Reading Initiatives out the the three finalists. Participants can give their choices via online poll by July 25.
The goal of the program is to have the community share the experience of reading the same book at the same time, while providing literacy resources to adults and youngsters.
The three finalists are:
1. 'The Big Door Prize' by M.O. Walsh, director of UNOS's Creative Writing Workshop
This book is about a mysterious machine that upends a small Louisiana town, asking for people to wonder if who we truly are is who we truly could be.
Written with linguistic grace and sense of wonder, the novel sparks the readers' curiosity of what it might mean to be true to yourselves while honoring the bonds of marriage, friendship and community. Of how the glimmer of possibility could pull these bonds apart, bring them back together and make second chances are possible even under the strangest circumstances.
2. 'I Am New Orleans' edited by Kalamu Salaam and published by the UNO Press
This collection of thirty six poets revisits Marcus Christian's definitive poem, digging on the sense and sound of what all is going down. Plus, it's completed with a couple of ancestor scribes whose amazing words and clear-eyed vision remain both accurate and relevant even after a long after their physical demise.
3. 'I Feel to Believe' by Jarvis DeBerry and published by the UNO Press
This column collection is the place where New Orleans got its most honest look at itself. The good, the bad, the wonderful and the weird. DeBerry's columns have inspired many, and this book collects his best ones, documenting two decades of constancy and upheaval, loss, racial injustice and class strife.
Spend the next few weeks reading these three wonderful books, and vote for your choice!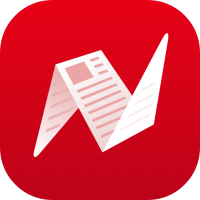 This is original content from NewsBreak's Creator Program. Join today to publish and share your own content.