Christina Victoria Craft/Unsplash
NEW ORLEANS - Neurana Pharmaceuticals, a biotechnology company specializing in the treatment of neuromuscular diseases, has announced the acceptance and presentation of a scientific abstract titled "The Effects of Tolperisone on Simulated Driving Performance, Drowsiness, and Cognitive Function: Comparison with Cyclobenzaprine and Placebo in a Phase 1 Randomized, 4-Period, Crossover Study."
Neurana Pharmaceuticals presented he abstract at the 23rd Annual American Society of Interventional Pain Physicians Meeting (ASIPP), on June 25 in New Orleans, Louisiana.
Only twelve abstracts were chosen for oral and poster presentations at the conference. The study's goal was to compare tolperisone 200 mg TID and tolperisone 400 mg TID (supratherapeutic dose) to placebo and cyclobenzaprine on measures of simulated driving performance, somnolence, cognitive function, and safety over a three-day period (positive control in normal healthy volunteers).
On Days 1 - 3, SDLP was considerably higher for cyclobenzaprine, the active control, than for placebo. In patients taking tolperisone 200 and 400 mg TID versus placebo, there were no significant differences in self-reported drowsiness. Tolperisone 200 mg TID, tolperisone 400 mg TID and placebo had identical somnolence rates of 0, 2 (5.3 percent), and 1 (2.8 percent), respectively.
Those who were given cyclobenzaprine, on the other hand, had higher rates of somnolence (25.0 percent). In all three cognitive function tests, there were no significant changes between patients who took tolperisone 200 or 400 mg TID against placebo (Reaction Time, Rapid Visual Information Processing, and Digit Symbol Substitution Test).
Tolperisone continues to show promise in the treatment of acute and severe muscular spasms without inducing drowsiness or impairing cognitive function, according to published clinical data.
All critical trial measures, including driving performance, self-reported sleepiness, cognitive function and rates of somnolence adverse events, found tolperisone to be comparable to placebo. These findings set tolperisone apart from all other skeletal muscle relaxants now on the market.
Neurana Pharmaceuticals, Inc. is a clinical-stage biotechnology business focused on the treatment of neuromuscular diseases, such as acute, severe back muscle spasms. The company is situated in San Diego and was launched in 2013.
Tolperisone, a non-opioid, non-drowsy, non-cognitive impairing medication that Neurana is developing for the large community of patients who suffer from muscular spasms, is the company's lead development compound.
To fund the clinical development of tolperisone, Neurana obtained a $60 million Series A funding headed by Sofinnova Ventures with participation from Longitude Capital, New Leaf Venture Partners, and H.I.G. BioHealth Partners in May 2018.
Please visit www.neuranapharma.com for more information.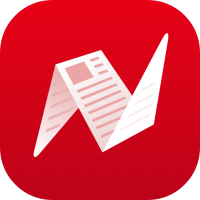 This is original content from NewsBreak's Creator Program. Join today to publish and share your own content.