SLIDELL, LA — The St. Tammany Parish Sheriff's Office or STPSO has announced the list of delinquent properties on June 16, 2021, edition of the St. Tammany Farmer.
The list is published in anticipation of the annual tax sale on July 19, 2021. They also posted the list under "Public Notices" on STPSO's website.
The list includes about 1,200 properties that reached the tax due to the parish and the municipalities around Slidell, Mandeville, Covington, Pearl River, Abita Springs, and Madisonville.
According to LA R.S. 47:2153, the public notices are the first two lists of delinquent properties for the 2020 tax year. The updated notice will be announced on July 14, 2021, both on the St. Tammany Farmer and STPSO's website.
The delinquent notices were sent on February 8, 2021, and May 10, 2021, regarding the 2020 tax bills mailed on November 23, 2020.
This year, STPSO will use an online platform to conduct its property tax sale, unlike in 2020, where a courtroom was filled with tax sale buyers. SRI, Inc. will once again help this year's sale with its online tax sale platform. The tax sale will be available on www.zeusauction.com starting from 8 AM and closing at 4 PM on July 19, 2021.
The prospective participants need to create an account on the website and register for St. Tammany Parish sale. The registration will open from July 28 at 8 AM to July 15 at noon. After that, participants will be introduced to a Louisiana-specific practice sale before using the online sale platform. Contact SRI at (800) 800-9588 for further information.
Delinquent taxpayers are encouraged to finish their payments on July 16 so payments can be recorded and those properties removed from the website before the sale begins.
The property owners that sell at tax sale will be granted a three-year period to redeem their property with STPSO by paying the full amounts owed to be used to reimburse the tax sale buyer.
Call STPSO's property tax department at (985) 809-8217 for more information about taxes owed or the tax sale process.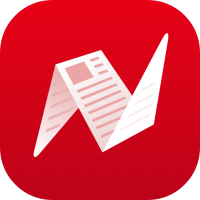 This is original content from NewsBreak's Creator Program. Join today to publish and share your own content.