NEW ORLEANS, LA — The Historic New Orleans Collections hosts a virtual roundtable on the topic of African-American material culture and its documentation on June 22, 2021, at 6 PM CT.
The lives of free and enslaved African-American people are an important component of the Gulf South's 19th-century history. Decorative Arts of the Gulf South, one of the Historic New Orleans Collection's projects, deals with material objects that tell their viewers stories about themselves as well as humankind's.
Even though African Americans' belongings rarely got the chance to see the light of day far into the future, the project aims to give a voice to these people. It does so through information about where they resided and worked. Luxurious plantation homes and their beautiful objects were possible because of enslaved people's existence and labor.
This roundtable will invite three material culture experts whose work relates to the material evidence of African American history from the 19th century. Listen to their discussions about their research into architecture, archives, craftmanship and discoveries that would add to our understandings of our collective history.
The three panellists for the roundtable are:
Dr. Tara Dudley, lecturer at The University of Texas at Austin;
Joseph McGill, director of the Slave Dwelling Project;
Dr. Tiffany Momon, visiting assistant professor of history at Sewanee, as well as the University of the South and Black Craftspeople Digital Archive founder and co-director.
Register here to attend the roundtable for free: https://thnoc-org.zoom.us/webinar/register/WN_6_wiLxCbTK6r3l5uBCygxA.
For inquiries, email wrc@hnoc.org or call (504) 523-4662.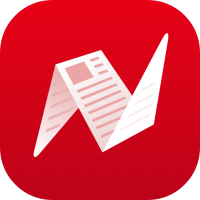 This is original content from NewsBreak's Creator Program. Join today to publish and share your own content.