SLIDELL, LA — The Slidell Police Department announces two job openings through their official website this June.
The Slidell PD is proud of its national accreditation, and the department has created strict admittance standards to reflect this status. They are now opening two positions as Communications Officer and Police Officer.
If you want to make a difference in public safety, work in a fast-paced, dynamic atmosphere, be a member of a respected profession, and be the anonymous hero behind the scenes, Communications Officer is the job for you.
Candidates for this position must pass an exam that requires them to have exceptional multitasking abilities in high-stress circumstances. You will be asked to type 30 words per minute and work 12-hour shifts switching between day and night, alternating weekends off. If you fail any part of the test, you must wait for another six months to retake the test.
The pay rate for this position will start at an entry-level and increases after a year. If you attend Slidell Regional Police Academy and obtain a POST certification, you will receive an extra yearly payment of $6,000.
Candidates for the Police Officer role must be morally good US citizens, 20 years or older, with a minimum high school diploma and Louisiana driver's license. You will be required to pass the written examination, physical agility test, drug screen, background check, oral interview, and psychological and medical examination. There will be Slidell Regional Training Academy and Field Training Program that you need to complete.
The pay rate for this position will also start at an entry-level and increases after a year. A police officer is entitled to annual leave, sick leave, 100% life insurance paid by the city and retirement benefits.
To find out more or download the online application form, visit https://slidellpdpio.com/job-opportunities.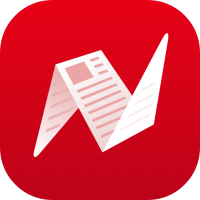 This is original content from NewsBreak's Creator Program. Join today to publish and share your own content.