NEW ORLEANS, LA — The National Weather Service or NWS is in the process of improving the way it communicates hazard messages.
According to several years of social science research, their "Advisory" headline is largely misunderstood and is often confused with the "Watch" headline. Based on this research and input from NWS partners, the NWS has decided to discontinue the "Advisory" headline in favor of plain language headlines. However, the agency will not make this change before 2024.
"We collected feedback through a series of partner webinars in recent months. Now, we are seeking additional feedback to help us finalize headline language that more effectively communicates forecast impacts during and leading up to significant weather and water hazards. These changes will better support emergency managers, who need plain language headlines to provide clear and actionable public messages in a concise and easy-to-read format," the NWS writes in their statement.
According to another public information statement published in March, exceptions to the transition will be applied to Tsunami and Small Craft Advisories. The exact title of the tsunami warning is to be determined over the next three years.
All changes to the language in the messaging system are set to go live in 2024. Over the next three years, the National Weather System will be holding feedback webinars with partners, the public, and the workforce to determine the new plain language headlines.
Next, the NWS plans to update policies, along with software and display systems. Following that will be public education, partner outreach, and forecaster training. The final phase of the process will be to test the new hazard messaging headline system.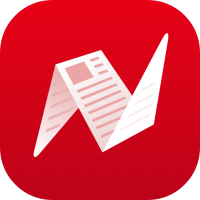 This is original content from NewsBreak's Creator Program. Join today to publish and share your own content.