Jarosław Kwoczała/Unsplash
NEW ORELANS, LA — The National Weather Services or NWS has six helpful forecast tools for those planning on having their summer vacation outdoor to avoid extreme heat.
Summer is a beautiful season to have fun in the sun, but there are various detrimental impacts of heat on humans and animals.
Long periods spent in the sun and exercising or working outside in excessive temperatures can be harmful to health, if not fatal.
It is better to check the weather prediction and these heat forecasting tools before your next trip to protect yourself from the perils of high heat.
The first tool that you can use is their site, https://www.weather.gov/. It has the most up-to-date hourly forecast, watches, warnings, and advisories. Enter your address to check if your area is at risk of extreme heat or not.
Another tool you can use is Heat Index (https://www.weather.gov/safety/heat-index). The heat index describes how the temperature feels to the human body if relative humidity and air temperature are combined.
It is a better indicator than the air temperature in most situations. If you use the index while being exposed to direct sunshine, the rating might rise by up to 15 degrees.
Next is the Wet Bulb Globe Temperature. This is an experimental tool that will assist you in monitoring expected heat if you work or exercise in direct sunlight.
It displays heat stress levels and forecast numbers for Wet Bulb Globe Temperature (WBGT) per area. WBGT forecasts one to seven days ahead of time, making it helpful if you want to plan for a vacation. Athletes, outdoor laborers, and the military frequently use this item.
Day 3 - 7 Hazards Outlook from the Weather Prediction Center is also a helpful tool to plan your week.
You can see if there will be extreme heat or drastic abnormal temperatures, giving you much more time to prepare and change your schedule if needed.
There's also the Climate Prediction Center's 8 - 14 Day Outlook. It will help you plan outdoor activities up to 14 days ahead of time by showing you places across the United States where temperatures are expected to be above normal.
Last is the NWS's HeatRisk Tool, which assesses the heat risk possibility for the next seven days. This tool is only available in the Western United States and uses a color scale to depict heat risk.
It's particularly beneficial for heat-sensitive people who may need to take action before the NWS issues an official Watch, Warning or Advisory.
Plan your trip and prevent extreme heat with one of these tools so that you can enjoy your summer holiday without worry.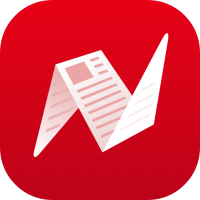 This is original content from NewsBreak's Creator Program. Join today to publish and share your own content.