TOP TACO New Orleans/Facebook
NEW ORLEANS, LA — Top Taco, presented by Cerveza Modelo, will return to New Orleans for the fourth year on Thursday, September 23, 2021, at Lafreniere Park.
This one-night-only event will benefit the PLEASE Foundation, a non-profit that gives educational opportunities to at-risk teens. This year's class includes thirteen new students who will attend college preparatory high schools throughout the city, as well as six high school graduates who will continue their education at a university.
Shane Finkelstein, the Festival Producer, credits the enduring support of Top Taco's sponsors and associating restaurants for the ability to host the event in 2021.
The event has gathered over $50,000.00 for local non-profit organizations ever since 2017.
"Top Taco is back in a new, spacious location that allows us to put on the type of festival people expect from us," says Finkelstein. "Top Taco would have been difficult to put on if our fans had given up on us; more than 1,500 ticket holders had faith and held on to their tickets instead of requesting a refund last year," he said. "We plan to reward them with an amazing night of tacos, tequila, and entertainment."
El Tesoro tequila will host "A Night in Paradiso" in the Top Taco VIP lounge, with food and drink provided by Dickie Brennan & Co., which includes Tableau, Palace Café, Dickie Brennan's Steakhouse, Bourbon House, Acorn Café, and Dickie Brennan & Co. Catering.
Gourmet tacos will be served in the VIP section by their culinary team. The tequila drinks for the VIP lounge will be created by Andrew Bates of the Palace Café Black Duck Bar.
"Top Taco can't be done without the generous support of our restaurants and sponsors. We do recognize the struggle that our industry has gone through this past year and, therefore, will give each participating restaurant a $500.00 stipend to help with the costs of preparing and serving tacos to festival attendees," said Finkelstein. Email shane@toptaconola.com for more info on how to compete.
The winners of Top Creative Taco, Top Traditional Taco, Top Creative Tequila Cocktail, and Top Traditional Margarita. are chosen by Top Taco fans and celebrity judges. Festival-goers will also experience creative pop-up bar areas as well as DJ lounges, eye-popping visual elements, tequila tastings, and live Latin music by Otra and Muevelo.
Top Taco 2021 will only offer 300 tickets at the same price as last year: regular ticketing options include $125.00 VIP, $95.00 Early Entry/First Tasting, and $75.00 General Admission. All food and drinks are included once inside the festival. For more information, visit www.toptaconola.com.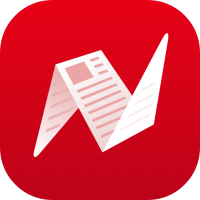 This is original content from NewsBreak's Creator Program. Join today to publish and share your own content.