NEW ORLEANS, LA — New Orleans is the ideal destination for a weekend girls' trip, whether you're organizing a bachelorette party, a mother-daughter trip, or just a getaway with your friends.
Enjoy a spectacular food and beverage scene, attractions and live music, and off-the-beaten-path activities to keep the whole group entertained. If this is your first time in New Orleans, the itinerary below is a great example you can try, but keep in mind that there's always more to see.
Begin your girls' weekend in typical New Orleans style with beignets and coffee at Café du Monde. The French Quarter site is not just famous, but it's also right across the street from Jackson Square, perfect for your "Princess and the Frog" moment. Prepare to do some wandering about town once you've fuelled up and snapped plenty of photos.
A walking tour is the finest method to explore and learn about New Orleans in a short length of time. Support women-owned tour companies like Two Chicks Walking Tours, which offers tours of the Garden District and French Quarter, Drink & Learn, which provides cocktail tours, and Tours By Judy, which offers tours of the Civil Rights Movement.
Head to Cavan for lunch after you've worked up an appetite. The casual and large restaurant has indoor and outdoor seating, making it ideal for a leisurely meal of gumbo, octopus, and mussels accompanied by specialty cocktails. Take your time before visiting Sazerac House, a cutting-edge museum devoted to the Sazerac cocktail that offers free entrance and tastings.
If you're feeling particularly posh, plan a sampling at Ole' Orleans Wine and Spirits, the city's only Black woman-owned winery. Kim Lewis, the owner, curates wine from all around the world, including right here in Louisiana. In her outdoor space on Oretha Castle Haley Boulevard, enjoy a 45-minute wine tasting.
After that, go to dinner at a food hall, where everyone in your group can find something to eat. The Auction House and Pythian Markets are conveniently located downtown and provide Indian, seafood, Mexican, and other cuisines. Nearby, Drip Affogato Bar is a terrific destination for coffee and ice cream.
A walk around the Sydney & Walda Besthoff Sculpture Garden is one of the greatest and most soothing ways to spend a New Orleans morning. This large garden has twisting walks, as well as numerous benches and greenspaces in shaded spots. There's plenty to see and do in the area, which is located in gorgeous City Park. When you're hungry, go to a neighboring restaurant for lunch.
Are you prepared to shop 'til you drop? A vacation to New Orleans with the girls would be incomplete without a stroll down Magazine Street. Magazine St. has something for everyone, from boutique shops to record stores, pubs and restaurants to coffee shops, as well as antique stores and spas. Look through the shops here to plan out your afternoon. When your feet can't take the heat anymore, enjoy a sugar scrub pedicure from Southern Swings Nail Bar & Spa.
When it's time for dinner, and you're in the Uptown, we recommend Jack Rose for a night out with the ladies (two words: disco punch). Take the celebration a few floors higher to Hot Tin, the city's premier rooftop bar located above Jack Rose.
Are you ready to get your body moving? Pole Perfect Fitness offers group pole dancing, hula hooping, and Pilates lessons. If pole dancing isn't your thing, the weekly community drum circle at Congo Square on Sunday afternoons around 3 p.m. is a good alternative. It has served as a meeting place for enslaved Africans and free people of color throughout the years. Congo Square is a great place for learning more about the city's Black culture.
Dinner at Meril in the Warehouse District is a great way to cap off your NOLA day trip. Seafood, ribs, salads, and flatbreads are available at this Emeril Lagasse restaurant, which also offers a fantastic range of specialty cocktails and desserts. Make sure the waiter knows if someone in your company is celebrating!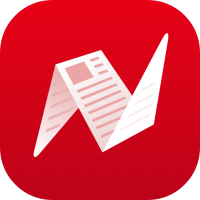 This is original content from NewsBreak's Creator Program. Join today to publish and share your own content.