SLIDELL, LA — Chicken Salad Chick, the nation's only Southern-inspired fast-casual chicken salad restaurant concept, opened its newest franchised site in Slidell, Louisiana. Following the brand's two-month-old opening in Gonzales, the Slidell site continues Chicken Salad Chick's expansion in Louisiana and is the concept's second in the New Orleans region.
The Slidell restaurant, which is located at 1522 Gause Boulevard, right off I-10 at exit 266 on Hwy 190, will celebrate its grand opening on Tuesday, June 29, by giving the first 100 diners a year of free chicken salad. Those who are chosen will be adequately distanced and given a specific return time when they arrive so that the number of guests at the restaurant is spaced out throughout the day.
Chicken Salad Chick is adhering to Louisiana's state and municipal COVID-19 regulations, and the Slidell restaurant will be equipped with social distancing techniques. All personnel will be required to wear masks and follow proper hand-washing and food safety procedures.
For added convenience, the Slidell restaurant will have a drive-thru and patio seating, as well as a tasting station at the order pick-up area, where guests may sample the 12 various flavors of chicken salad. The variety ranges from salty to sweet, fruity to nutty.
Guests will be treated to the Southern hospitality that Chicken Salad Chick is known for during the grand opening week, with prizes and offers including:
- Tuesday, June 29th, Free Chicken Salad For a Year
The first 100 guests will receive one large Quick Chick of chicken salad per month for a year. One of those lucky guests will be chosen at random to win one large Quick Chick of chicken salad per week. Guests can arrive as early as 7:00 a.m. on the grand opening day.
- Wednesday, June 30
The first 50 guests to purchase a Chick Trio will receive a complimentary Chick tumbler.
- Thursday, July 1
The first 50 customers to purchase a Chick Trio will receive a complimentary Chick tote bag.
- Friday, July 2
All visitors who purchase The Chick will receive a complimentary small Quick Chick to use on their next visit.
- Saturday, July 3
The first 50 visitors who buy two large Quick Chicks will get a free Chick picnic blanket or large Chick cooler.
Chicken Salad Chick delivers a hearty, full-flavored Southern-style chicken salad cooked from scratch. Chicken Salad Chick's extensive menu includes more than a dozen unique chicken salad tastes, as well as fresh side salads, gourmet soups, iconic sandwiches and delectable desserts.
Chicken Salad Chick was founded in 2008 by Stacy and Kevin Brown in Auburn, Alabama, and has now expanded to over 190 locations in 17 states. Today, the Chicken Salad Chick brand is rapidly expanding, with both franchise and company sites, under the guidance of Scott Deviney and the Chicken Salad Chick team.
Chicken Salad Chick has garnered multiple awards, including inclusion in the Entrepreneur Franchise 500 for the second year in a row, Fast Casual.com's Top Movers and Shakers from 2018 to 2021, QSR's Best Franchise Deals in 2019 and 2020 and Franchise Business Review's Top Food Franchises in 2020.
For more information, go to www.chickensaladchick.com.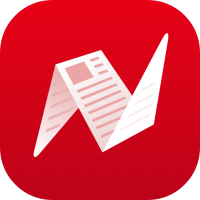 This is original content from NewsBreak's Creator Program. Join today to publish and share your own content.