I moved to Atlanta over a year ago, and I've found out it's the place to be, both for living and for visiting. I've fallen in love with so many places, my Instagram feed is filled with people taking day trips here, and I don't plan on leaving anytime soon.
If you're coming to "Hotlanta" any time soon (you should), here are 5 places you have to go to for the best trip ever.
Zoo Atlanta
Start your morning off with a trip to the zoo. Atlanta's zoo is huge, and all kinds of animals live there, from ostriches to naked mole rats. (Yep, seriously!)
If you think you'll be back again, I recommend getting the membership. My partner has a membership and brings me along as her guest. It's only $100, and it pays for itself in only two trips.
The location is 800 Cherokee Ave SE in Atlanta.
Gusto!
Once you're ready for lunch, I recommend Gusto! There, you get your own bowl. Pick brown rice, lettuce, or both, plus a meat, plus which pre-made meal you'd like. My favorite is the Sweet Soy Sriacha bowl (with chicken and brown rice). Just be warned, that bowl is a little spicy!
Additionally, each bowl comes with sweet potato chips. I'm not a huge sweet potato fan myself, but those chips are to die for.
A few location options in Atlanta are 1935 Peachtree Road and 782 Ponce de Leon Ave NE.
Georgia Aquarium
Have some more animal fun by heading to the Georgia Aquarium. It's a little pricey — I think my partner and I paid around $40+ each — but it's super nice. Take your time enjoying each section and capture some cute photos! This is a great place to have fun while being in the air conditioning.
The Georgia Aquarium is at 225 Baker Street NW.
Jeni's Ice Cream
Feeling a little hungry again? Even if you're not, you have to go to Jeni's for ice cream. They make delicious flavors and add a waffle cone chip to each bowl! I say go for the dark chocolate, or birthday cake if they have it. 10/10 recommend as a yummy treat and a way to cool down!
A couple of Jeni's locations are 1198 Howell Mill Road and 77 West Paces Ferry Rd NW.
Truist Park for an Atlanta Braves game
An Atlanta trip wouldn't be an Atlanta trip without a Braves game! Now that social distancing guidelines are lifting, the stadiums are packed with fans. Check the calendar for dates and special nights.
Make sure you buy some delicious snacks, like popcorn, nachos, cotton candy, and margaritas in long, special baseball cups! Lastly, don't forget to stay hydrated!
Truist Park is where the new Atlanta Braves stadium is, and it's located at 755 Battery Ave SE.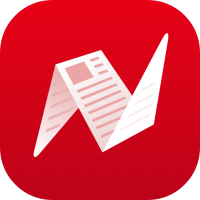 This is original content from NewsBreak's Creator Program. Join today to publish and share your own content.