A few years ago, I found myself crying often, and not only because of the trauma I faced — but more so because my relationships were falling apart.
I was tired of scrolling through Instagram and seeing adorable pictures of couples that I couldn't recreate. I was tired of the unhealthiness of the relationships I did have, which entailed "breadcrumbing" and "paperclipping." I was tired of doing things in the bedroom that I was uncomfortable with, and I was tired of feeling like my needs didn't matter.
And after way too much of that, I found my current partner, and we're so happy together.
This is largely because of who she is. When I cry, she cries too. She's empathetic towards my deepest traumas and makes me feel comfortable.
But another huge reason is the helpfulness of what I've learned in therapy. I've worked on myself and gained a lot. Keep reading for five of those truths and practices that can improve your relationships, too.
1. Don't expect more than your partner (or any partner) can give.
What your partner can give:
A hard truth I learned in therapy was this: You need to pay attention when people show you who they are and how much they can give — and know that information probably won't change.
I often have to remind myself of what Maya Angelou said about this:
"When someone shows you who they are, believe them the first time."
If your partner doesn't ever give you the time of day now, they probably won't in the future. And you probably can't change that by loving them harder.
What any partner can give:
I don't know about you, but I've often heard (and even believed) the concept that your partner should also be your best friend. And in a way, that's true. You want to be with someone romantically whom you trust, have fun with, and want to be around.
However, at the same time, your partner can't fulfill every relationship's role. If you expect them to be your parent, your only friend, your partner, your sibling, et cetera, they'll get worn out. Build other relationships too.
2. Think "us versus the problem."
While my partner and I are both kind and thoughtful people, we still accidentally hurt each other's feelings every now and then. No relationship is perfect, and that's okay.
But because this happens, we inevitably have arguments sometimes, usually about how to handle something.
When I shared this with my therapist, she gave me advice that completely changed my perspective:
"Try to see your conflicts as 'us versus the problem, not you versus me.'"
Seeing conflicts in this way helped me feel more comfortable standing up for myself, and it helped me be less upset with my partner. And as a result, we now communicate more effectively and comfortably. This was crucial given my deep fear of confrontation, which you'll read about below.
3. Tell people how they made you feel, even when it scares you.
I've always been terrified of confrontation — even when I'm not involved. Tension and fights make me incredibly uncomfortable, regardless of their size. Because of this, I rarely speak up when someone hurts me.
However, as I've made myself speak up more (at the right times), I've realized how much better it makes both me and my partner feel. That's because this habit helps in many ways, including but not limited to:
Allowing you a space to vent and get your concerns off your chest
Giving your partner information about what makes you uncomfortable so they don't do it again
Avoiding a potential blow-up later on from built-up resentment
So yes, even when it scares you, speak up (in a nonaccusatory way). Set boundaries with confidence. It's worth it.
And if your partner doesn't make you feel safe doing so? That's another concern I encourage you to get help for.
4. Be mindful of what your actions are saying about you as a partner.
After experiencing both "breadcrumbing" and "paperclipping," I was sick of being mistreated and used. I wanted a fulfilling, meaningful relationship where I felt the other person cared for me as much as I did them.
I turned to my therapist about this, and she shared a crucial truth: We teach people how to treat us.
While abusive relationships are much more complicated and different, I've found her reminder so true in other situations.
I used to give people so much love, even when they didn't give it to me. I always answered the "paperclipper's" texts, even though he'd ghosted me multiple times. And in a way, these actions made it seem like their small bits of love were okay with me, that they were all I needed.
Which was so far from the truth.
If you struggle with this too, I recommend not putting up with behaviors that aren't okay and clarifying your wants and needs. Remember the rights you have in a relationship and don't settle for less.
5. Be upfront about what you want and need.
Continuing on a similar note as the habits above, healthy relationships entail communication — and a lot of it. For you and your partner to feel comfortable and content, it's important to share your wants and needs. These can include:
More quality time, physical affection, thoughtful gifts, affirmations, or acts of service (so basically, the love languages)
Not talking about a topic that's triggering for you (like diet culture, a type of trauma, a substance, et cetera)
An apology if they've hurt you (tip: knowing your apology language can help further with this)
More support in social gatherings if you have social anxiety (and be specific about what that would look like!)
Takeaways
You are worth a healthy and happy relationship. You also can have one, regardless of how many unhealthy relationships you've been in. I'm proof of that.
Remember to practice honest and thoughtful communication; to be mindful of what both you and your partner are indirectly (or directly) saying; and to see the conflict, not your partner, as the problem.
These relationship habits and truths completely changed my relationships for the better, and I hope they can do the same for you.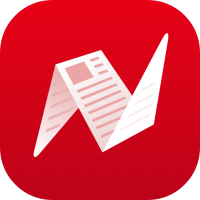 This is original content from NewsBreak's Creator Program. Join today to publish and share your own content.