You may have heard about Starbucks's baristas' irritation over "secret menu" drinks. These drinks, like the raspberry mojito and the Samoas frappuccino, aren't officially on the menu, but are recipes created by fans online. So, if you walk into a Starbucks and ask for a drink from that "menu," the barista probably won't know what you mean — and will also (understandably) be frustrated by the number of instructions required to make it.
But according to a recent viral TikTok which is now deleted, the newest problem faced by a Starbucks barista, @sarah.camp0s, happened in Hayward, CA. Someone named "Katie" ordered 22 — yep, 22! — drinks through Uber Eats. Most of the drinks were strawberry acai lemonades, but not all.
The baristas who worked on this order all (also understandably) joked about wanting to quit while fulfilling the order. "Oh, just a regular day working at Starbucks," the caption read.
The barista who created the TikTok thinks Katie might secretly be related to a "Karen." Over the video, she wrote, "I guess Karen's little sister ordered today." In other words, Katie ordered a lot — more than baristas should reasonably have to handle.
To pack all the drinks so they could be delivered, the baristas had to use three big bags and 2 regular ones.
That's certainly not a day I'd want to be working! I wasn't the one who ordered, but I still feel bad for those California baristas who had to handle that situation. I'm going to be extra grateful the next time I order a drink at Starbucks.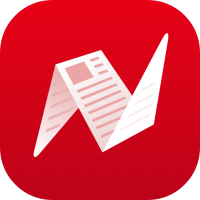 This is original content from NewsBreak's Creator Program. Join today to publish and share your own content.