I almost have to laugh at how much effort anti-LGBTQ+ people put into their homophobia and transphobia.
One of the latest viral TikToks shows how people are going into bookstores, such as The Dog Eared Book in Palmyra, NY, and turning the LGBTQ+ books backward so other shoppers don't see the covers.
In a way, this is trivial. With the increased rate of violent hate crimes against the queer community, this is the last thing we need to worry about.
But at the same time, it's simply not okay. You hate LGBTQ+ people so much that you're going to try to shield people from representation and real life?
We can still have a small bit of hope, however: Carrie Deming, the owner of The Dog Eared Book in New York, is turning those books around. In fact, that's what her viral TikTok is all about.
"People don't always agree with all the books that we have on display," she said in the video. "So we have to do this: Run around in between customers and make sure that people haven't taken books that they don't agree with and turned them around so that the back is facing the front instead of the cover."
Throughout the video, we watch Deming turn over several books that portray trans characters, sapphic characters, and other queer characters.
What I appreciate about Deming's reaction is not only her fixing the books, but also her remaining calm and mature about the situation. Getting emotionally upset is certainly understandable. I just admire her for fixing the problem consistently.
I haven't found any information about this happening at other bookstores, but unfortunately, I doubt this ongoing situation in New York is an anomaly. And that's a shame.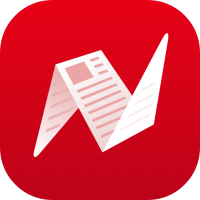 This is original content from NewsBreak's Creator Program. Join today to publish and share your own content.