On July 12, @iamlovekills on TikTok posted a now-viral video of a white woman hitting a Black woman then breaking down in Victoria's Secret in Short Hills Mall in Millburn, New Jersey.
The video series, embedded below, showed Abigail Elphick, the white woman, hitting Ijeoma Ukenta, the Black woman, on the head. Once Ukenta stood up for herself and continued to record what was happening for her own protection, Elphick had a breakdown—one that doesn't resemble a true panic attack. Plus, she's responsible for her actions either way.
Elphick began "crying"—though no tears could be seen—and yelling, having a full-out temper tantrum. She claimed she never hit Ukenta, despite the video showing her doing so, and even pretended to faint before screaming again.
Elphick begged Ukenta to stop recording her but made no effort to get out of the way. In fact, when Ukenta began walking away, Elphick started chasing her (and the camera) yelling, "Get away from me!"
This is an example of gaslighting, which is making someone doubt their reality so you can gain power over them and have more control over what they believe (and say).
After Ukenta shared her experience more publicly, people tried to silence her once again—this time via banning her account. "I was banned off Tik Tok however everyone else was allowed to tell my story. I'm traumatized," she wrote on Twitter.
Victoria's Secret made a statement on Twitter on July 13. "Associate and customer safety is our top priority, and we are committed to creating a safe and welcoming environment for all," the statement began. "The video taken in our store is unsettling and we have initiated a full investigation."
Parts one and two are below; the rest of the eight-part series is on Ukenta's YouTube channel.
Yep, we've officially seen yet another racist, gaslighting Karen go viral.
I love how @LuvlyloxEsq put it on Twitter: "Folks are saying Abigail Elphick needs mental help. I'm just ready to talk about how racism is a choice. And to feel superior is a choice. To feel entitled is a choice. It seems evil to me. And there's a difference between evil and mental illness. Do not lump them."
You can donate to Ukenta's GoFundMe to help her hire an attorney.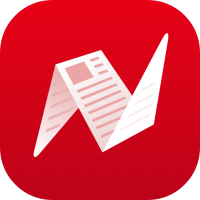 This is original content from NewsBreak's Creator Program. Join today to publish and share your own content.