I'm currently in a happy and healthy relationship, but I haven't always been.
Many (or most) of my relationships before had many unhealthy aspects. I remember previous partners breaking my boundaries and me letting them. I remember always wondering if I was doing the right thing and worrying if the other person liked me. I experienced both "breadcrumbing" and "paperclipping," which are dating phenomenons that essentially entail using another person.
Unsurprisingly, I had a lot of relationship-related anxiety. I didn't treat myself well because I focused so much on others' approval, and I allowed other people to mistreat me, too.
But now that I've learned more about what a healthy relationship looks like from a loving partner and time in therapy, I'm passionate about sharing those tips with others. Keep reading for five habits that can improve your relationship and make you and your partner happier in it.
1. Be Honest About Your Feelings
As a non-confrontational person, I hate conflict. I hate telling people they've hurt me, especially if I feel like I'm just being "too sensitive." I'm also scared I'll push people away if I'm too forward about my romantic feelings for them or when sharing my personal struggles.
Being honest about our feelings is hard, but it's so important. Clear, honest communication is key to a healthy relationship. When we're honest about how we feel, we can move forward more easily and without building resentment. We can fix problems right away and create the relationship we want.
Even though it's scary, I encourage you to be honest about your feelings. Let your partner know when you're happy and when you're upset. Let them know if they triggered you in any way. Let them know your needs and boundaries. And encourage them to share the same.
How to do this successfully
One effective, nonaccusatory way to communicate is by using "I statements." Here's the format: "I feel ___ when ____ because ____. Can you ____ instead?"
By wording your feelings and needs in this way, you're being clear. Plus, since you're sharing how you feel, your partner can't (rightfully) argue.
2. Know When to Speak Up and When to Wait
One key lesson I've learned from my therapist recently is knowing when to speak up about my feelings and when to share them later. Knowing this can help you two communicate effectively and calmly, and therefore move past any problems efficiently.
For example, if someone says something rude to you when they're feeling angry, telling them they hurt your feelings in that heated moment may not give you your desired response. By waiting until they've calmed down to bring it up, they're more likely to respond positively. You two will probably be able to avoid yelling and pointless arguing that way.
But other times, waiting to bring something up can restart an issue that already passed. If you can express your need quickly and your partner isn't experiencing heightened or intense emotions, saying something right away could be your best option.
How to do this successfully
First, measure your emotions and your partner's. Then, determine the specificity of your need.
Do you or your partner feel angry, sad, or stressed? Could bringing up your feelings worsen those emotions and lead to ineffective communication? If so, you may want to wait.
Can you express your need quickly? Is it okay if you don't receive a detailed response? If so, speaking up right away may be best.
3. Ask More Questions
Has your partner ever talked about a struggle they were experiencing in which you didn't know how to support them? This tip is perfect for that.
When this situation happens to me, I often stick to my usual comforting methods: giving a hug, trying to validate their feelings, et cetera. But even though I feel confident in those choices, I feel something nagging me.
"Am I doing what they actually want and need?" I wonder.
After talking with a therapist about this, I learned the answer is much simpler.
All I need to do is ask them how I can support them.
By asking, I know the help I give is productive and meaningful for them.
How to do this successfully
When you want to support your partner but aren't sure how, you can ask something like, "How can I best support you?" or "What can I do for you right now?"
If they struggle with decision-making when they're struggling emotionally, you can ask close-ended questions instead. An example might be, "Would you like me to sit with you or give you space?"
4. Understand and Practice Fair Fighting
As you probably know, relationships aren't always perfect. Arguments and disagreements happen. We aren't always totally happy with our partners and their actions, and we may end up fighting.
Some conflict and negative emotions are natural in a relationship, but the important piece is this: how we choose to handle it.
When you "fight" with your partner, remember to fight fair. Discuss your concerns in a way that's meant to improve the relationship, not to hurt your partner.
How to do this successfully
According to Therapist Aid, some ways to fight fair include:
Discussing one topic at a time
Not using degrading or hurtful language
Taking turns speaking — not interrupting or talking over each other
Taking a time out if needed, but not giving "the silent treatment" or stonewalling
Not yelling
Attempting to come to a compromise
5. Refuse to Betray Yourself for Love or Acceptance
I used to think I needed to betray myself to receive love.
I thought I had to put others first 100 percent of the time. I thought I had to be okay with behaviors and actions that I actually wasn't okay with. I thought I had to give up on what I wanted in a relationship if I wanted to find someone who accepted and loved me.
But then I learned that's not genuine love or self-love. We don't need to betray ourselves to receive love from a partner.
How to do this successfully
To avoid self-betraying in relationships, set boundaries and make sure others respect them. Don't ignore your needs when supporting your partner. Only stay in relationships that are healthy (as best as you can).
Takeaways
Relationships — with both ourselves and others — are something we can always work on. To make your relationship more healthy, I encourage you to pay attention to your needs and your partner's needs. I encourage you to communicate openly and honestly when you and your partner are calm. I encourage you to fight fair, and I encourage you to treat yourself the way you want others to treat you.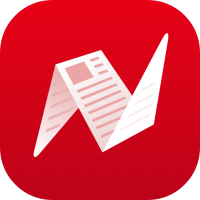 This is original content from NewsBreak's Creator Program. Join today to publish and share your own content.